Board of Directors 2019 – 2020
SANDOVAL COUNTY MASTER GARDENER BOARD of DIRECTORS
Refer to the current SCMG Bylaws, Article IV- Board of Directors, for the list of board members and voting requirements at board meetings. Refer to current SCMG Job Descriptions for typical duties of the Board Members.
All board members are required to attend board meetings held once per month on the third Tuesday of the month. Board members are encouraged to participate in board meeting discussions. Board members should follow meeting protocols in obtaining and assigning the meeting floor, bringing a motion forward, debating the motion, bringing the motion to a vote, and participating in the vote. All Board members have the right to either vote or abstain depending on individual circumstances surrounding the business matter or issue.
2018 – 2019 Sandoval County Master Gardener Board of Directors
Term: 10/2019-10/2021
President: Cassandra D'Antonio
Vice President: Barb Boyd
Secretary: Maureen (Mo) Casey
Sandoval County Extension Agent: Lynda Garvin
Board Members-At-Large:
Term: 10/2018-10/2020
Joe Martinez
John Thompson
Mary Vesely
Term: 10/2019-10/2021
Sandra Farley
Jerry Kaye
Vickie McConnachie
Rebecca Pulford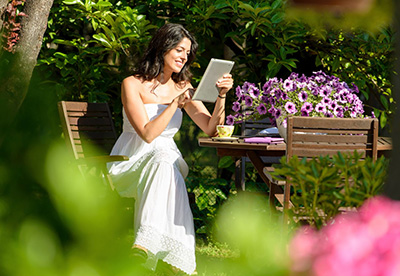 Newsletter
Stay informed and up to date on all the latest SEMG news. Read the latest issue of our Newsletter.
Get Involved
There are many Master Gardener projects that need your support. We appreciate all of your efforts!
Become a Master Gardener
Interested in joining our program? Register for the Intern Classes running from January 2020 to May 2020.