Corrales Harvest Festival and Heritage Day
Plan to attend the Corrales Heritage Day and Corrales Harvest Festival at the historic Casa San Ysidro Church in Corrales, NM. The SCMG give the kids new world seeds (corn, beans, sunflowers, marigolds, etc.) for the celebration. The children plant the seeds in little 4-pack plastic seedling starter packs. They take them home in a plastic bag that the SCMG explain is a mini-greenhouse; included is some written material on how seeds grow. The location is at Casa San Ysidro (a branch of the Albuquerque Museum) on Old Church Road across the street from the Old Historic Church in Corrales.
The Corrales Harvest Festival is an annual two day event that takes place each year throughout the village of Corrales during the last weekend in September. The Festival showcases agriculture, merchants, artwork, performing arts and historic culture in the Village of Corrales.
Corrales Heritage Day is a spring celebration of the village's history. This celebration is held at the Old San Ysidro Church and at Casa San Ysidro in the village's old plaza on Old Church Road. The event is usually scheduled for the Saturday before the Sunday in mid-May when a special outdoor mass is performed outside the Old Church to honor Corrales' patron saint San Ysidro.
Volunteers: 6 to 20 needed
This project consists of planting activities, with New Mexico historical significance, for children plus offering general gardening advice as requested for the attendees at the Casa for these special events. Children can plant Indian corn, Anasazi beans, pinto beans, scarlet runner beans, marigolds, sunflowers in a small 4-pack planter to take home on Heritage Day. For the Harvest Festival, children are offered garlic and hollyhock kits, etc., to take home to plant. We also offer a limited number of general planting brochures for adults, and business cards with hotline info and during Harvest Festival sample tastings of assumed heritage fruit grown at the Casa. Distributing the assumed heritage peach pits (when available) has been gratifying with reports of successful sprouting.
Project Meeting Time:
Volunteer shifts are usually: 10 am – noon, noon – 2 pm, 2 pm – 4 pm The co-chairs welcome any assistance offered by SCMG volunteers for securing supplies of seeds, planters, and copying and obtaining brochures and information cards before the festival days at the Casa.
Contact:
Sam Thompson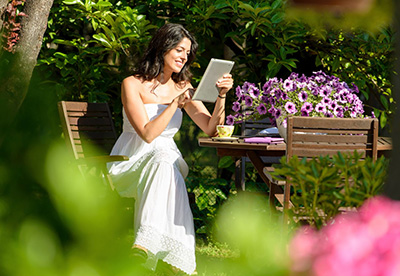 Newsletter
Stay informed and up to date on all the latest SEMG news. Read the latest issue of our Newsletter.
Get Involved
There are many Master Gardener projects that need your support. We appreciate all of your efforts!
Become a Master Gardener
Interested in joining our program? Register for the Intern Classes running from January 2020 to May 2020.