The Sandoval Extension Master Gardeners offer a variety of classes, for master gardeners and the public. Classes are offered at various times and locations. Some require a fee while others are free. For some classes space may be limited and pre-registration advisable.

Intern Training Classes
Each year a 15-week training session is offered for those wishing to become Master Gardeners. The classes are held Tuesday afternoons from 1:00 pm – 5:00 pm from February to May. These classes are based on material developed by New Mexico State University and are intended to provide a basic understanding of horticulture. Attendance in these classes is limited to those who have been accepted into the Intern Training Program and Veterans.
SEMG will be doing live virtual classroom or pre-recorded lectures due to COVID-19.
---

Public Classes
Gardening with the Masters Online:   Gardening with the Masters is a long standing public education effort of the Sandoval Extension Master Gardeners.  Though we cannot conduct classes in person at this time, we are offering live presentations through zoom.
To register for upcoming classes and to view videos and material from previous classes, visit Gardening with the Masters Online.
Check our EVENTS CALENDAR for ALL topics and times.
---

HomeScape Solutions Design Workshop is a unique enhancement to the Master Gardener program,which inspires, empowers, encourages participants to successfully plan and execute their dream landscape. The class for this year has been canceled. We expect to offer the class in 2021. For more information about the class click here.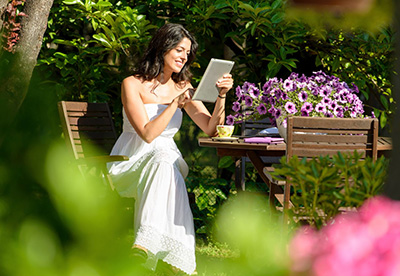 Newsletter
Stay informed and up to date on all the latest SEMG news. Read the latest issue of our Newsletter.
Get Involved
There are many Master Gardener projects that need your support. We appreciate all of your efforts!
Become a Master Gardener
Interested in joining our program? Register for the Intern Classes running from February 2021 to May 2021.