Sandoval Extension Master Gardeners have many different types of volunteer projects available. There is truly a project for everyone's interests, talents, time and abilities. New projects are added annually. The projects listed below encourage participation by Sandoval Extension Master Gardeners and many are open to the general public as well. To learn more about a project, send an email and tell us your interest and you will be put in contact with the project chair.
Check the Volunteer Sign-up page (here) to see if the project you are interested in volunteering for is available for online sign-up.
You can find our many projects here:
Working with Dirt
Working with Children
Working with the Public
The Project Description Format (this format should be used when creating or updating a Project Description):
Project Photo (optional): (1 or more – other digital art forms are acceptable, too)
Project Title: (subtitle if needed for clarification)
Project Description: (a paragraph or two describing your project focus and highlights)
Volunteers: Describe what your volunteers do. Is your project only open to SEMG volunteers. If your project is open to public volunteers clearly state that.
Meeting Times and Location: Give only typical meeting times, and address of the location at at which you typically meet)
Contact Chair or Co-Chairs: Indicate names and "optional" contact email addresses (try not use personal email addresses as this can attract spam emails). The latter becomes necessary if you are trying to recruit public volunteers.
Other: (i.e. contact information on manager of a growers market)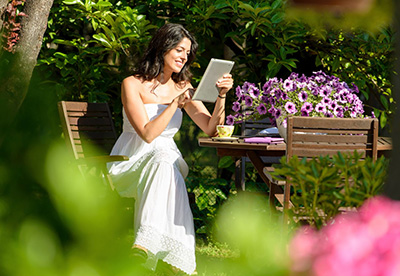 Newsletter
Stay informed and up to date on all the latest SEMG news. Read the latest issue of our Newsletter.
Get Involved
There are many Master Gardener projects that need your support. We appreciate all of your efforts!
Become a Master Gardener
Interested in joining our program? Register for the Intern Classes running from January 2020 to May 2020.