"Placitas Caterpillars" Garden Club
E"Caterpillars"
Placitas Elementary (PES) After School Garden Club
Project Description:
The Placitas Caterpillars Garden Club is a fun after school club for grades 4-5.  The students have access to their very own outdoor garden space, green house and class meeting room.  The students plant, grow and pick their own crops like tomatoes, strawberries, basil, peppermint, and carrots to take home and eat.   A cabbage grown by the students won a blue ribbon at the NM State Fair last in 2015.  Master Gardeners assist the students and present to the students on interesting and age appropriate horticultural subjects throughout the school year.
The "Caterpillars" maintain an outdoor composting pile and an indoor worm composting bin.   The composted by-products are added to the garden for amending the soil.  The Club started a milk weed growing area last year, and became certified as a Monarch butterfly watch station.  The "Caterpillars" work on garden craft projects during the cold months, such as making fresh holiday wreaths and creating their own terrarium planters.
The Placitas Caterpillars received a high rating for student engagement in the 2015 school year from the auditors of 21st Century, the organization  that provides funding to the PES after school clubs.
Volunteers: 
Sandoval EXtension Master Gardeners come once a week during the school year to assist the teacher aide and to teach the students gardening subjects.   Master Gardeners develop the Caterpillar's yearly garden club curriculum.
This project is open to public volunteer participation, also.  Contact the SEMG project Co-chairs for more information
Project Meeting Time:
Wednesday 2:50 pm – 3:45 pm from mid-August through late April except for school holidays and PES in-service days.
Contact Project Co-chairs:
Ginger Golden SEMG
Heidi Hamlow SEMG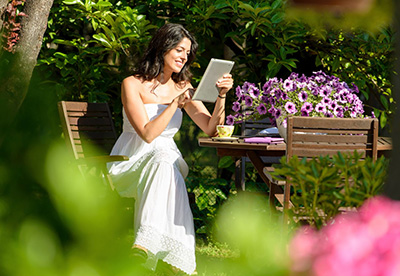 Newsletter
Stay informed and up to date on all the latest SEMG news. Read the latest issue of our Newsletter.
Get Involved
There are many Master Gardener projects that need your support. We appreciate all of your efforts!
Become a Master Gardener
Interested in joining our program? Register for the Intern Classes running from January 2020 to May 2020.