Bernalillo Community Garden
Project Description: 
The Bernaillo Community Garden is a collaborative effort between SEMG, New Beginnings, Our Lady of Sorrows parish, Town of Bernalillo, St. Vincent de Paul, and members of the Bernalillo community.
The purpose of the garden is to provide both a therapeutic and educational program for clients of New Beginnings, source of fresh produce for the St. Vincent de Paul food pantry, community service opportunities for local students, and an opportunity for community families to grow, harvest, and provide produce for their families.
Volunteers:  
The Bernalillo Community Garden is open to SEMG and public volunteers.  Volunteers can plant, weed, water, and harvest produce.
Meeting Times and Location:
The garden is open from January through November and volunteers can work at the garden at any time.  We have 4 community garden work days that will be posted on the master calendar.
The garden is located at Our Lady of Sorrows parish, 301 S. Camino del Pueblo, behind the rectory.
Contact Chair:  JoAnn Beuerle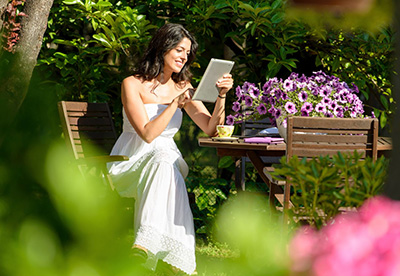 Newsletter
Stay informed and up to date on all the latest SEMG news. Read the latest issue of our Newsletter.
Get Involved
There are many Master Gardener projects that need your support. We appreciate all of your efforts!
Become a Master Gardener
Interested in joining our program? Register for the Intern Classes running from February 2021 to May 2021.