Corrales Community Gardens
CHAIR(S):
Sam Thompson, Chairperson
MEETING LOCATION:
Corrales Town Hall, 4324 Corrales Road, Corrales, NM
NUMBER OF VOLUNTEERS NEEDED:
10
TYPICAL MEETING TIME(S) DURATION:
2 hours
BRIEF PROJECT DESCRIPTION:
Volunteers plant and maintain Corrales community garden spaces.  The garden surrounding the Village Offices is a demonstration of plants adapted to clay soils.  Project volunteers also maintain the Mother's Rose Garden at the Corrales Library.  In the fall of 2020, volunteers will be establishing a Pollinator Garden adjacent to the Corrales Library.
MAIN EDUCATION/TRAINING TASKS:
SEMG volunteers are able to work on design, plant selection as well as plant maintenance. While working the gardens volunteers are frequently approached by members of the public with gardening questions, providing an opportunity for outreach activity.
BENEFICIARIES OF THE PROJECT:
Corrales residents are the primary beneficiaries. Volunteers have an opportunity to learn about plants for different spaces, purposes, and soils and to practice pruning and planting skills, as well as share information with other master gardeners.
LIST ANY RESTRICTIONS OR SPECIAL REQUIREMENTS:
This is physical work, although, each person does what they choose to do.
Contact: Sam Thompson for details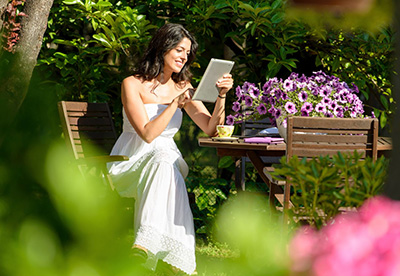 Newsletter
Stay informed and up to date on all the latest SEMG news. Read the latest issue of our Newsletter.
Get Involved
There are many Master Gardener projects that need your support. We appreciate all of your efforts!
Become a Master Gardener
Interested in joining our program? Register for the Intern Classes running from February 2021 to May 2021.