Description:
Cleaning, planting and maintaining garden and surrounding Sandoval County Historical Society DeLavy House areas. The garden and surrounding areas is comprised of exhibits of sustainable plants and trees in a real world low water environment.   The garden show- cases xeric vegetation at maturity and exhibits favorable plant placement. Sandoval Extension Master Gardeners, residents of Sandoval County and visitors to the Historical Society will benefit from the knowledge of plant identification and proper maintenance of these plants.
Volunteers:
Up to 10 volunteers are needed at each monthly work session. Public volunteers are welcome.
Meeting Date, Time and Location:
Project volunteers meet on the first Wednesday of every month 9:00- 11:00 AM.
The DeLavy House is located in Bernalillo, New Mexico, on the north side of US 550, between the Santa Ana Star Casino and the Coronado State Monument.
 Project Chairs: Charlotte and Tom Wilson, Sandoval Extension Master Gardeners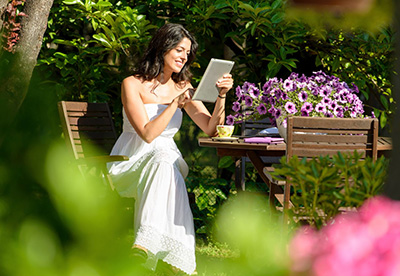 Newsletter
Stay informed and up to date on all the latest SEMG news. Read the latest issue of our Newsletter.
Get Involved
There are many Master Gardener projects that need your support. We appreciate all of your efforts!
Become a Master Gardener
Interested in joining our program? Register for the Intern Classes running from February 2021 to May 2021.