Project Description:
The New Beginnings garden is a joint garden project the Sandoval Extension Master Gardeners initiated with the Valle del Sol (formerly La Buena Vida) Adult PSR Program in 2011. New Beginnings clients, with assistance & advice from volunteer Master Gardeners, grow vegetables and ornamentals in garden beds. New Beginnings clients sow seeds in small pots in early Spring, nurture them until the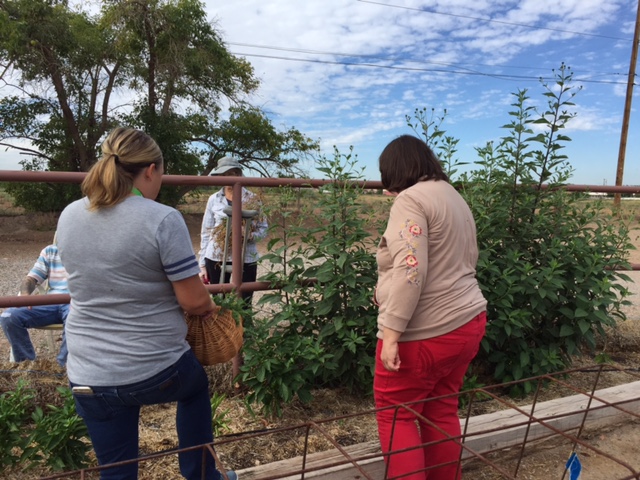 sprouts are ready for transplanting, transplant the seedlings into outdoor raised and in-ground garden plots after frost has past, water & fertilize the plants through the growing season, and then as fall approaches harvest the fruits of their labor to enjoy eating them as part of the daily lunch they prepare for themselves. Typical crops include a variety of tomato & pepper plants along with beans, herbs, cantaloupe, squash, watermelon and ornamentals.  Winter and early spring meeting time activities are devoted to indoor plants, related crafts, and garden education/ planning.
Valle
del Sol is a non-profit family outpatient behavioral health care organization located in Bernalillo, NM at the Parish Office building of Our Lady of Sorrows Catholic Church. New Beginnings participants share a common goal of making positive life changes with the help and support of others.
Volunteers have found this joint project rewarding from the standpoint of being respected horticulture advisors, and trusted teammates of the clients. The New Beginnings clients have found the garden project to be a popular team activity with the common goal of growing healthy plants and producing fresh vegetables. The clients take their turn in the regular maintenance of the gardens based on their abilities.
Volunteers:
Sandoval Extension Master Gardeners come at least once a week during the growing season to work with the New Beginnings clients, staff and other volunteers in gardening activities and horticulture training.   The New Beginnings garden is now part of the greater Bernalillo Community/ Parish Food Bank Garden.
This project is open to community volunteer participation! Contact the SEMG project Co-chairs for more information
Project Meeting Time and Location:
Typically, we meet once per week on Thursdays 9:00 – 10:30 AM during late Spring -Summer – early November.
We meet Thursdays as scheduled by the team 10:00 – 11:30 AM during Winter – early Spring.
Note: Exceptions on meeting dates/ times made for weather changes, Holidays, and Staff/ Client Meetings.
The Valle del Sol Office and the New Beginnings Garden are located at the Our Lady of Sorrows Catholic Church in Bernalillo at 301 S. Camino Del Pueblo.
Project Co-chairs:   
Sandra Liakus SEMG Co-Chair
Sheila Conneen SEMG Co-Chair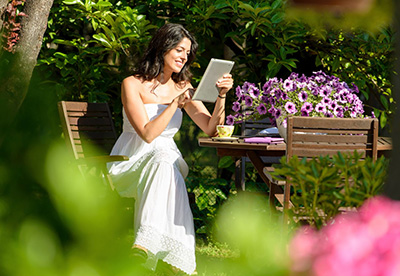 Newsletter
Stay informed and up to date on all the latest SEMG news. Read the latest issue of our Newsletter.
Get Involved
There are many Master Gardener projects that need your support. We appreciate all of your efforts!
Become a Master Gardener
Interested in joining our program? Register for the Intern Classes running from February 2021 to May 2021.