SEMG Chairperson: Tom Neiman

The Rio Rancho Tree Steward Program with SEMG expertise regarding the care and maintenance of the park trees within Rio Rancho. SEMGs help organize training programs for citizens who sign up to be Tree Steward Volunteers for a period of one year s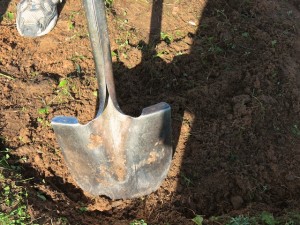 ervice. The Steering Committee helps provide expert teachers in the field of arboriculture through connections with NMSU professors. The Steering Committee meets the first Tuesday of each month at 4pm at the Rio Rancho City Hall, Suite 100, 3200 Civic Center Circle NE, Rio Rancho, NM 87144
The SEMGs and citizens of Rio Rancho who become Tree Stewards learn basic tree care in a desert setting. The SEMGs who assist share their interest in preserving the urban forest for green spaces in a drought situation.
A Tree Steward takes the training and agrees to walk his or her neighborhood park and submit an observation form to Keep Rio Rancho Beautiful four times a year. Examples of observations may include: broken sprinkler heads; dying trees; trees that need pruning; tree wells needed; more mulch needs to be applied; cracks in tree trunks; and trees are not receiving adequate water and are stressed.
The mission of this volunteer opportunity is to engage the citizens of Rio Rancho in stewardship of the urban forest, through hands on learning about the care of urban trees.
A goal would be to promote awareness of the environmental benefits of an urban forest. This, then, improves the community's appearance, and increases the quality of life of every citizen.
Training classes for 2016 are May 14, 21, and 28 from 08:30 am to 3:30 pm at Rio Rancho City Hall. The morning sessions are classes and afternoons are field study time. Lunch is provided for all 3 days.
During the three day training volunteers learn tree identification, the biology of trees including diseases and diagnosis, pruning and tree wells, and the necessary paperwork.   Up to 25 students can be trained during the three day workshop. Ongoing training is provided and a one year commitment is required.
Call Koryn Misbach 896-8389 to register.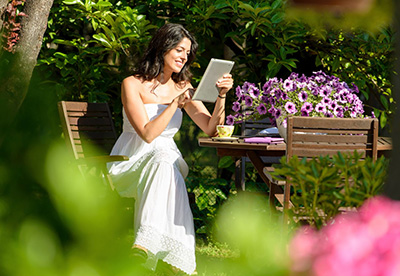 Newsletter
Stay informed and up to date on all the latest SEMG news. Read the latest issue of our Newsletter.
Get Involved
There are many Master Gardener projects that need your support. We appreciate all of your efforts!
Become a Master Gardener
Interested in joining our program? Register for the Intern Classes running from February 2021 to May 2021.