Email Hotline: scmghotline@gmail.com
Sandoval County Master Gardeners assistance to gardeners in Sandoval County, NM.  E-mail us your gardening question and a Master Gardener will research it and get back to you with an answer within 48 hours. Be sure to tell us the name of your town and to be as specific as possible about the problem.
The following information will help us give you the best possible answer:
Name of the plant, preferably the scientific name
A detailed description of the problem, symptoms, or insect
A description of the plant location (amount of sun, soil type, wind exposure, soil moisture)
How the problem developed (suddenly, over time, in one plant, in one branch, etc.
What you have done so far about the problem
Any other information that you think might be useful to us
Volunteer Information for Sandoval County Master Gardeners:
The email hotline goes year round. A SCMG Volunteer takes a month at a time.
The person manning the hotline is given the internet address and password to check for any questions that get sent in. The manning person can do this from where ever he/she has access to the internet.
The person should check the hotline email daily, and respond with an answer within 24 hours.
Manning the hotline for a month fills the hotline requirement for the year.
Contact:  Eugenia Sego, Project Chair for Email Hotline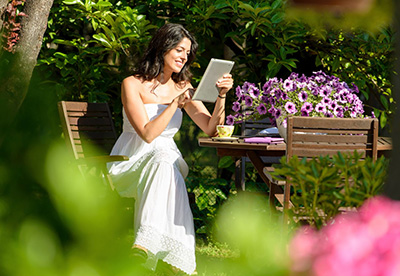 Newsletter
Stay informed and up to date on all the latest SEMG news. Read the latest issue of our Newsletter.
Get Involved
There are many Master Gardener projects that need your support. We appreciate all of your efforts!
Become a Master Gardener
Interested in joining our program? Register for the Intern Classes running from January 2020 to May 2020.