Description:
This is a great opportunity for Master Gardeners to learn from fellow MGs and interact with the public. It's an opportunity, also, to make the public aware of the Master Gardener programs, classes, and other activities. During these clinics, we answer questions, share information on all gardening topics, and identify problems.
Volunteers:
Volunteers answer gardening questions of all kinds and if needed refer people to our hotline or advise a home visit.
Meeting Times and Location:
Santa Ana Garden Center Clinic – (Santa Ana Garden Center, 960 Highway 550, Suite C, Pueblo of Santa Ana, New Mexico 87004).
Check the Events Calendar to verify dates.
This is an opportunity for SCMG volunteers and approximately 4 volunteers are needed at each clinic.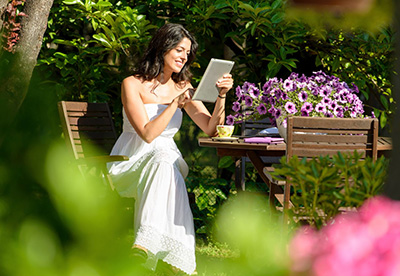 Newsletter
Stay informed and up to date on all the latest SEMG news. Read the latest issue of our Newsletter.
Get Involved
There are many Master Gardener projects that need your support. We appreciate all of your efforts!
Become a Master Gardener
Interested in joining our program? Register for the Intern Classes running from January 2020 to May 2020.