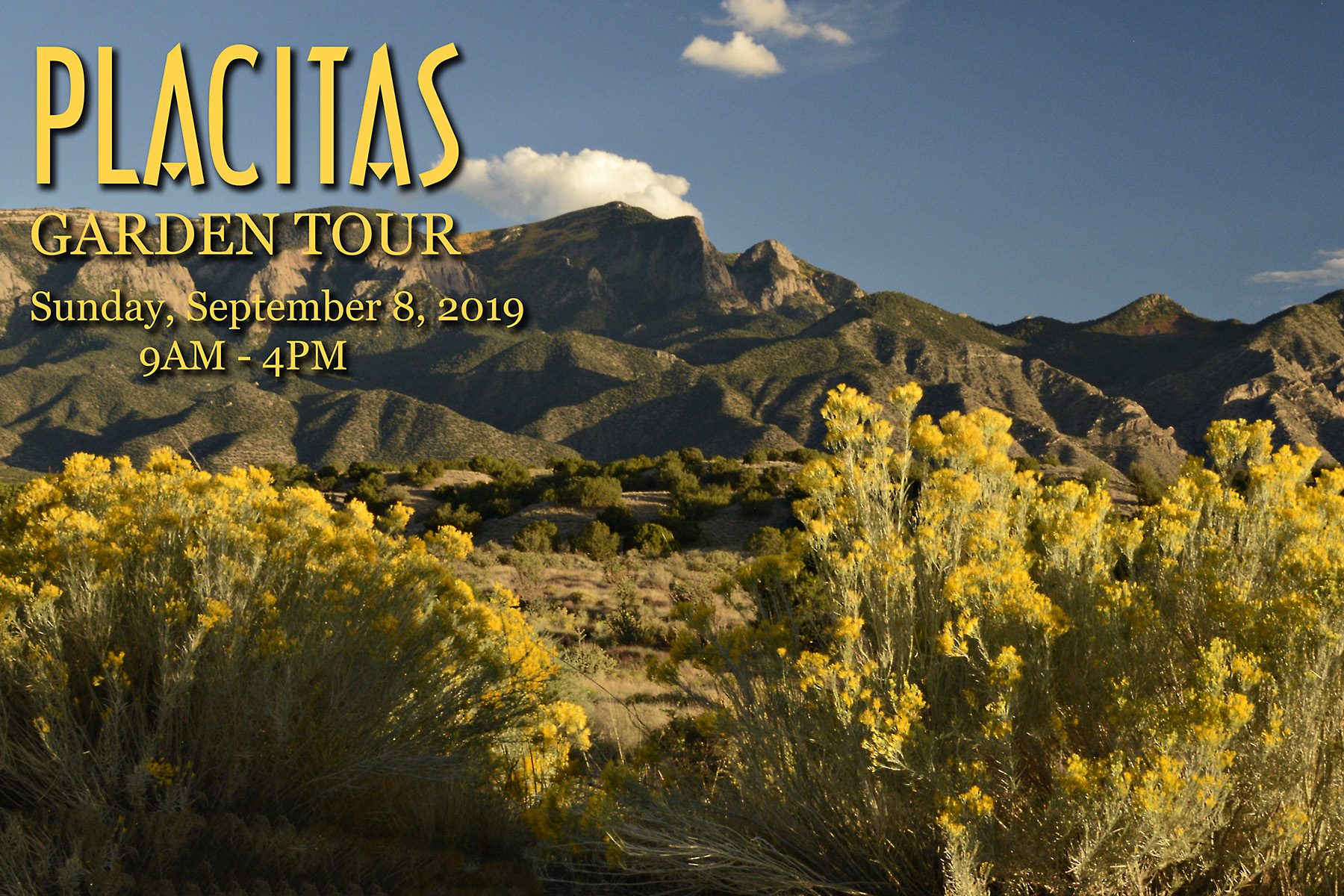 Placitas Garden Tour
Sunday, September 8, 2019
9:00 AM – 4:00 PM
www.placitasgardentour.com

ATTEND THE GROUP ORIENTATION AND GARDEN TRAINING SESSIONS
Saturday, August 24, 2019 – Placitas Petroglyph Trail Fire Station 9:00 am – 9:45 am; followed by training at your assigned garden 10:00 am – 11:00 am
CHOOSE YOUR PRERERED TOUR SHIFT
Select which shift you prefer to work on
Sunday, September 8, 2019 – the morning shift from 8:45 am – 12:30 pm
or the afternoon shift from 12:30 pm – 4:00 pm
You can volunteer here.   (Note:  The Sign In Page will be Activated in early 2019)
Project/ Event Description:
The Placitas Garden Tour, an approved SCMG volunteer project, is an annual ticketed event open to the public from which net profits will benefit the Sandoval County Master Gardener projects and the Placitas Community Library.   Tickets may be purchased on the day of the tour, or beforehand from select area merchants. For more information go to www.placitasgardentour.com. Volunteers are admitted free of charge.
The 2019 Placitas Garden Tour is Sunday, September 8  from 9:00 AM – 4:00 PM.   A required group orientation and garden training session with your garden liaison and garden owner(s) is planned for Saturday, August 24  from 9:00 am – 11:00 am.
Volunteers:
Sandoval Extension Master Gardeners are desired and encouraged to volunteer as garden docents, horticultural educators, and to promote the SCMG organization on the day of the tour.
Volunteer Meeting Dates and Volunteer Credit:
Volunteer garden assignments, shifts, and garden education preparation will be announced by August 1, 2019.   As a volunteer, we ask that you are available for both the 8.24.19 pre-tour/ training date, and 9.8.19 tour date and times.
Earn SCMG Outreach hours by volunteering as a garden docent, an educator, and/ or a participant at the SCMG information table on the day of the garden tour.  Earn Volunteer hours for your time spent on training and planning for the garden tour.
The Placitas Garden Tour Committee is also seeking interested and dedicated volunteers to help select future tour gardens, to lead sub-committees and to help organize and manage the tour and volunteers.    Please contact us for more information.
This project is open to public volunteer participation as well. This is a community event! 
Contact Information:
placitasgardentour@gmail.com
Placitas Garden Tour Committee
Sandra Liakus Co-Chair
Mike Stoy Co-Chair
SCMG Volunteer Coordinator to be selected in 2019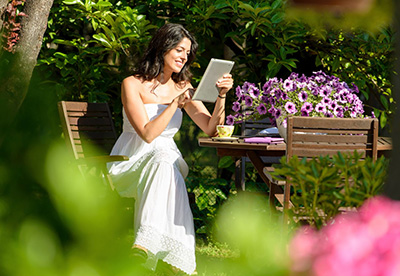 Newsletter
Stay informed and up to date on all the latest SEMG news. Read the latest issue of our Newsletter.
Get Involved
There are many Master Gardener projects that need your support. We appreciate all of your efforts!
Become a Master Gardener
Interested in joining our program? Register for the Intern Classes running from January 2020 to May 2020.