Zia Pueblo Bernalillo Farmer's Market
Project Description
:
The Sandoval County Master Gardeners, in cooperation with the Zia Pueblo, man a horticultural help desk and plant clinic at the Zia Bernalillo Farmers market from opening of the market in July through the closing of the market in October.   The horticultural help desk and plant clinic is set up for the purpose of assisting participating growers and public market clients in their gardening questions. Master Gardeners may participate in public horticultural training and demonstration sessions at the market. This project is an option for SCMG Hotline credit.
Volunteers:
Sandoval County Master Gardener volunteers (2-3) work in a project team environment to answer horticultural questions, promote the Sandoval County Master Gardener organization, and hand out researched-based conservation and plant growing information to the public.
Project Meeting Time and Location:
Fridays 4-7pm. Market opens July and runs through October.
Zia Bernalillo Farmers' Market – 335 S Camino del Pueblo (next to Our Lady of Sorrows Church on Main St SR 313).
Contacts:
SCMG Project Leaders:
Margaret Vedeler Co-Chair
William Sims Co-Chair
Zia Bernalillo Farmers Market Manager:
Peter M. Pino, Zia Pueblo Administrator, 867-3304 ext. 220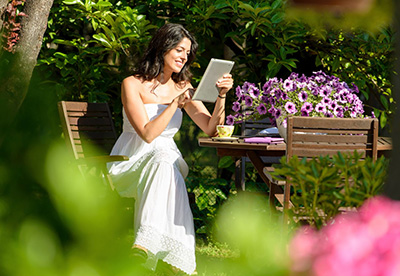 Newsletter
Stay informed and up to date on all the latest SEMG news. Read the latest issue of our Newsletter.
Get Involved
There are many Master Gardener projects that need your support. We appreciate all of your efforts!
Become a Master Gardener
Interested in joining our program? Register for the Intern Classes running from January 2020 to May 2020.