Down and Dirty with Rachel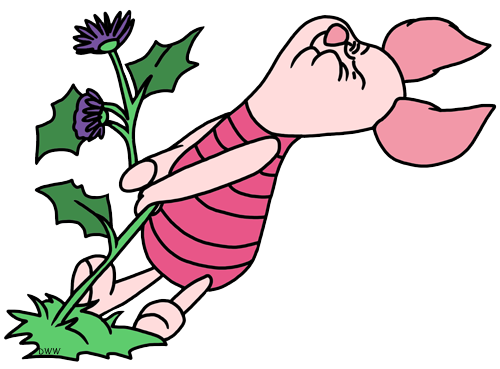 So … you thought you could escape election news by turning to the Sandoval Extension Master Gardener newsletter, did you? Well, think again because elections are coming up in Plantoval, and the mayor, sheriff, and judge positions are up for grabs.
Results will be announced in the December newsletter. (Candidate photos from NMSU Extension)
Puncturevine (AKA Goatheads, Tribulus terrestris)
"I am the tough-on-crime candidate and will stick it to the criminals. Criminals are taking over our great town, and we will be lying in wait for them where they least expect it. But I realize that these are hard times for people with sky-high inflation, and some people in our community live in food deserts. That is why I will provide pollen and nectar for those pollinators where no other plants dare to go. My opponent, Russian Thistle, is a Putin crony and a complete pushover. You merely blow on her, and she topples over. You can't expect her to take a stand to Putin, one of the greatest threats facing our world."
Russian Thistle (Salsola tragus)
"I am the candidate of the everyday man. I have a solid career of spreading the seeds of knowledge far and wide and will do the same in the mayor's office. I will support our citizens in every way I can, even if that means going over rough terrain. Don't be fooled by Puncturevine's tough-on-crime stance. His methods will hurt every man, dog, and tire around, not just the criminals."
Johnsongrass (Sorghum halepense)
"I have deep roots in Plantoval and walk among my constituents. I love my community and know its members well. I have no plans to leave, as evidenced by the 275 feet of rhizomes I can produce a year. Family is important to me, and I am a loving mother, putting out seeds for 80,000 potential new Johnsongrass plants a year. You can trust that I will look out for each of Plantoval's citizens as if they were my own children and crack down on drugs and gangs. In contrast, Siberian Elm is an invader into our community who moves fast and breaks things, but not in the Silicon Valley, idea-generating way."
Siberian Elm (Ulmus pumila)
"I have our community's welfare at heart. In my previous law enforcement roles, I served as a break to the wind that aimed to whip up our youth in riots. My ability to stabilize the soil and make our community safer prevented soil particles from leaving Plantoval. As a result, we are a vibrant, thriving community instead of a has-been with a large brain-drain. Johnsongrass is xenophobic and doesn't know when she is no longer welcome. I have proven to be adaptable and can thrive in a variety of conditions."
Tree of Heaven (Ailanthus altissima)
"I am a man of God, and the Word from above will guide my decisions. My critics like to disparage me and call me Tree of Hell but walk under my care and shade on a hot, summer day, and you will appreciate the coolness I bring. I follow the straight-and-narrow, and forts have been built with my backs. I will not shy away from hard decisions and will consider all cases with care, even those where the soil conditions are harsh. Field Bindweed is corrupt, with her octopus tentacles in everything, and she robs our constituents of their water. She cannot be trusted to be a fair judge."
Field bindweed (Convolvulus arvensis)
"I am an honest, community-oriented judge. Throughout my judicial career, I have proven that I stick to my word. I have extensive roots in Plantoval and have played in the local painted trumpet band for decades. Tree of Heaven is not as righteous as he claims. Once you examine him closer and crush his leaves, the stench of his ways becomes clear. He is a masquerader, looking for nothing more than to selfishly advance his career."
On another note … I am looking for a garden or farm that is willing to host a workshop for installing a drip irrigation system in early spring/late winter. If you are interested, please contact me: rzweig@nmsu.edu.
October's puzzler answer:
A baseball and baseball bat together cost $1.10. The bat costs $1 more than the baseball. How much does the baseball cost?
Answer: $0.05
November's puzzler: What can you put in a barrel to make it lighter? (And in case you think like me and want to blow air into the barrel to displace the water, the barrel is empty.)
---
Rachel Zweig is our Sandoval County Agriculture and Extension Agent