Down and Dirty with Rachel-Our New Extension Agent!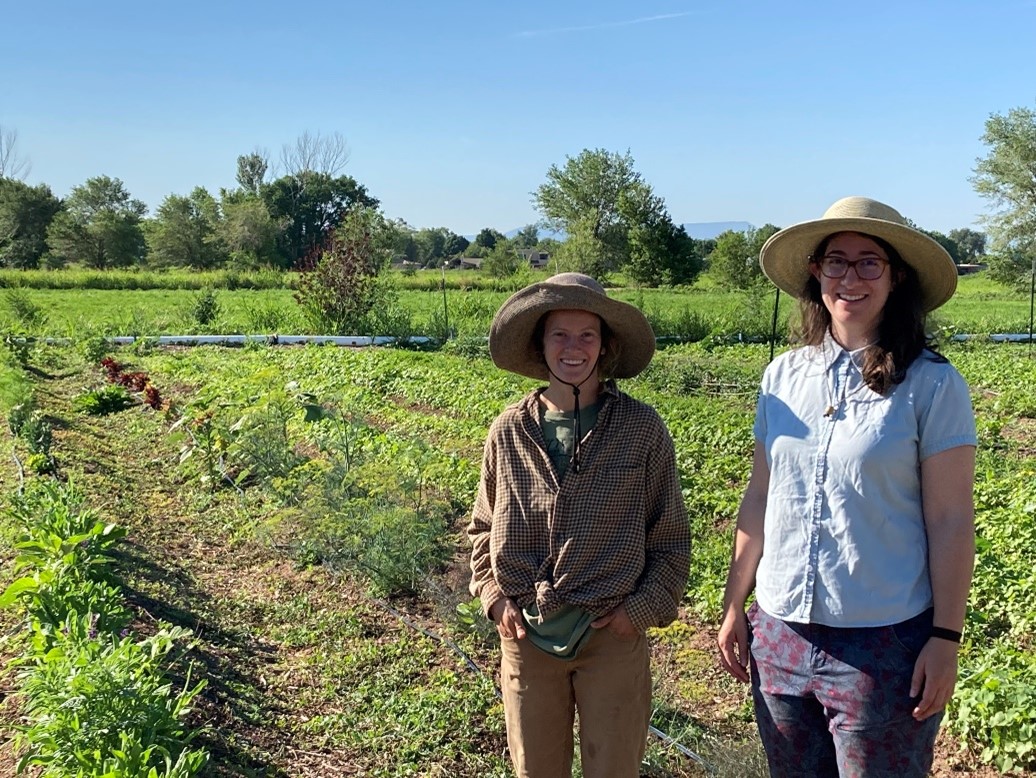 I have been enjoying my first New Mexico monsoons and hope they keep going throughout the season. It has been amazing to see all the sprouts poking out of the soil or anywhere seeds may happen to be. A doormat at my house has turned into a living mat with all the elm seeds that have germinated. It is a wonderful reminder of life's perseverance—and a frustration whenever I walk into my garden and see weeds everywhere.
My first month on the job has been going great. I have met farmers, soil scientists, homeowners, and promoters of sustainable agriculture. One of the farmers I met is Paul Skrak of Hidalgo Farms in Peña Blanca. He retired from a successful career in construction a few years ago and now farms organic hay to indulge his passions of heavy equipment, promoting sustainable agriculture, and giving back to his community. He is interested in using some of his land as an incubator farm, where an up-and-coming farmer can lease Paul's land for free while getting their feet wet and hands dirty at farming. If you know of a new or wanna-be farmer who might be interested, please let me know.
I also visited Tres Hermanas Farm in northern Albuquerque (recently highlighted in Edible New Mexico). They work with refugees who grow vegetables and flowers on their farm that they can then either take home or sell. Because of lack of access to transportation and their jobs, they often can only make it to the farm once a week. Thus, Tres Hermanas also relies on volunteers to help maintain the farm, and they need more volunteers. If that interests you, you can find more information here.
---
Rachel Zweig is our new Sandoval County Agriculture and Extension Agent