When:
August 8, 2023 @ 7:30 am – 12:00 pm
2023-08-08T07:30:00-06:00
2023-08-08T12:00:00-06:00
Where:
Los Lunas Ag Center
1036 Miller Rd
Los Lunas, NM 87031
USA

Contact:
Candace Salazar
505-865-7340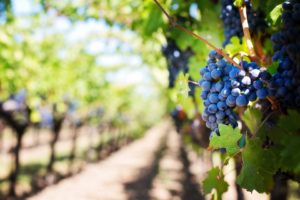 The Agricultural Science Center at Los Lunas invites you to their 2023 Annual Field Day! Join us for this free event and door prizes. Lunch will also be provided.
The Field Day highlights information on crops in semiarid environments, weed management, and other farming practices relevant to central New Mexico. 
This is an opportunity to learn more about ongoing research during presentations about:
Undercover Tomatoes, Part 2: The Plot Thickens // Cultural and Chemical Strategies for Controlling Weeds in Chiles // Weed Control in Alfalfa // Grape Variety Studies (Wine and Table) // Jujube Production and Cultivar Selection in Central New Mexico // Genetic Improvement of Chile Peppers in New Mexico // Soil Water Infiltration Demonstration // Native Grass Breeder Blocks // Cool-Season Grasses for Pasture and Hay in New Mexico
You will also visit booths, see displays and take walking tours covering these topics:
Learning Gardens // Pollinator Habitat and Mulch Study // Self-Guided Scavenger Hunt // Master Gardener Q&A Booth // Honey Bee health "Inside the Hove" // Rainfall-Soil Simulator // Seed Cleaning Demo // Water Stress in Plants
If you are an individual with a disability who is in need of an auxiliary aid or service to participate, please contact Candace Salazar in advance at (505) 865-7340 or sala1210@nmsu.edu