When:
May 30, 2023 @ 8:00 am – 10:00 am
2023-05-30T08:00:00-06:00
2023-05-30T10:00:00-06:00
Where:
Seed2Need Lynn Garden
176 Manierre Rd
Corrales, NM 87048
USA

Finish Planting Tomatoes / Thin Fruit Trees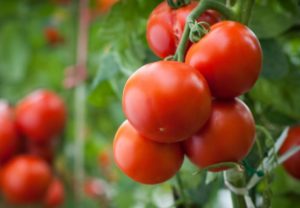 We have lots of work to do this week before we declare the planting complete. So, the next few sessions will be dedicated to finish planting.
– Last Thursday (5/25) the group planted the cucumber seeds, but didn't have time to place row cover over the cages. We'll start with this task.
– Since we started a lot of extra tomatoes this year, we will also place some additional row(s) in the Lynn garden. In addition, any plants that didn't survive will be replanted.
– Last but not least, the fruit this year is plentiful. We need to thin the fruit to avoid overly heavy branches, which will break if not thinned, especially on the peach trees.
Our next sessions will be at the Lynn garden on:
Tuesday, May 30th: 8:00 AM – 10:00 AM

Thursday, June 1st: 8:00 AM – 10:00 AM
Note: Bring some water, gloves, and a hat
The Lynn garden is located at 176 Manierre Road in Corrales. Please park in the area east of the residence.
For more information, visit https://seed2need.org/events/ or follow us on Facebook.
Hope to see you at the garden! Thanks…S2N