Integrated Pest Management Workshop
This workshop is targeted mainly at home gardeners, but small farmers could benefit as well. We are trying to make this as interactive as possible. We will start with a few presentations on IPM theory and strategies. Then, frost permitting, we plan to tour the farm at the Agri-Nature center to identify IPM practices in action and collect and identify insects. We will end with break-out groups in which each group is presented with a scenario, and they develop an IPM strategy to address the issue.
This workshop is open to the public, so please invite friends or anyone else you think may be interested.
Description: Discuss principles and methods of integrated pest management (IPM) and learn how to put them into action in your home garden or small farm with Sandoval County Extension and NMSU IPM.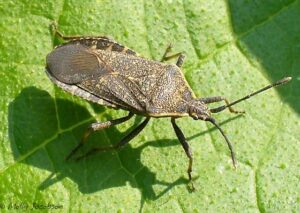 Schedule:
8:15 – Registration

8:30 – IPM and theTheoryBehind It

9:00 – BiologicalControlStrategies

9:35 – CulturalControlStrategies

10:15 – IPM in the field

 

11:20 – Discussion
If you are an individual with a disability who is in need of an auxiliary aid or service to participate, please contact Rachel Zweig in advance at (505) 867-2582 or rzweig@nmsu.edu.
__________________________________________________________________________
When: Saturday, October 29th, 8:30 pm – 12:30 pm
Where: Los Ranchos Agri-Nature Center, 4920 Rio Grande Blvd NW, Los Ranchos
Register at: https://forms.gle/1Xypeo3ih5y96m788