Meg Buerkle Hunn, Advisory Council Chair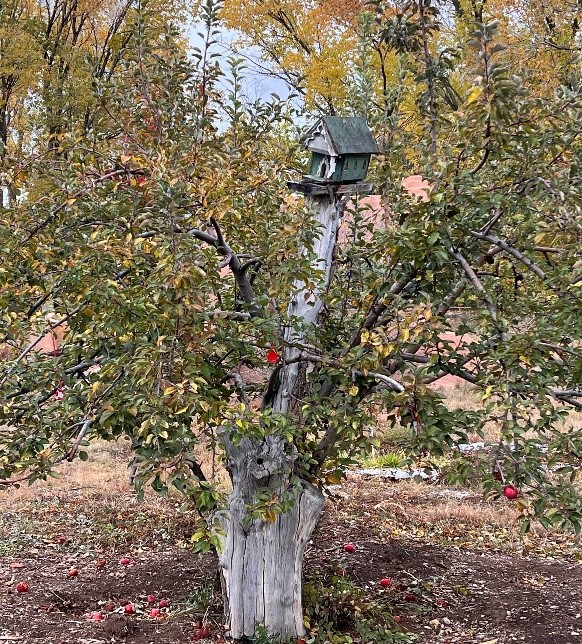 "You can count the number of seeds in an apple, but you cannot know the number of apples there are in a seed."
I love this saying… so true, about so many things! I am so grateful that someone long ago had the faith to plant the seed that became the apple tree outside my kitchen window. That tree is like good company. Right now, among her changing leaves, she's holding onto a few red apples that are being nibbled by the birds. We've collected much of her bounty, and her apples have become sustenance for us in the form of apple sauce, apple chutney, apple cakes, apple pies.
This has been one of her generous years. Soon, her leaves will all fall, showing dancing limbs and branches and sloping trunk upon which a birdhouse perches precariously. In the spring, she puts on a glorious gown of scented flowers… and in the summer, my daughter loves to climb between her green leaves and growing apples. She's good company, that apple tree. I wonder if whoever planted her long ago had any idea whatsoever the joy and wonder and delight she would bring?
I'll confess that patience is one of the (many!) lessons my garden is teaching me. We planted several bare root fruit trees during our first New Mexico season. I remember they looked like little sticks piercing the ground. Over the past three years, they've grown, but it is slow going… I cannot imagine the patience and faith of growing apples from a seed.
-Meg