Intern Training Materials
HELPLINE PRACTICE QUESTIONS
LEAVE BLANK -DO NOT REMOVE - this must be here to set the accordion tabs to be closed upon page load - this is not displayed via CSS
1/14-1/20 - Climate
We have 2 new trembling aspens that have been doing well despite the initial transplant and our recent high winds. 
Suddenly the outer edges of the leaves are darkened and dry on one tree and the other one has the outer edges of the leaves turning light brown and very dry.   Both trees look like they will lose all leaves despite having a few spots of budding new growth. 
Let me know if I should attach photos. 
Thanks!
1/21 – 1/27 - Soil Properties and Building Healthy Soils
We are starting a home vegetable garden this year and believe we would benefit from getting a soil analysis completed. Our soil is mostly sand so we recently tilled compost purchased from our local farmer's market.
We think the final soil ratio is 20% sand, 80% compost. The Village Mercantile told me that the compost is made up of ground bark and composted steer manure which has "cooled off" for at least 120 days. The Village Mercantile folks thought that the 20/80 mix that I have should be good for a vegetable garden and didn't think any further supplements/fertilizer would be necessary. 
So here are my questions:
1) Do you think I should add any other supplements or fertilizer to the soil?
2) Should I send 2 cups to Colorado and have a soil test performed for the $35 fee (per the Sandoval County Extension office form)?
Any other thoughts/comments would be welcomed. Thank you for your advice.
1/28 – 2/3 - Basic Botany: Plant Forms, Parts, & Functions How Trees Grow
2/4 – 2/10 - Plant ID
I have several New Mexico olives (Foresteria neomexicana). I am trying to understand which plants are male and which are female. They are currently in flower and what I am seeing is flowers with both pistils and stamens in the same flower, and on top of that there are multiple pistils in each flower. Dioecious plants are not supposed to do that. I have searched the Internet for a good botanical illustration of these flowers, but can't find one. Do you possibly have a reference you can pass along?
2/18-2/24 - Integrated Pest Management Basics
These larvae/caterpillars have decimated my Virginia Creeper. What are they? I assume they are not a beneficial insect once beyond the larval stage.
Thanks for your help and advice.
2/11-2/17 Entomology
We have lots of these.
What are they? How should we treat them?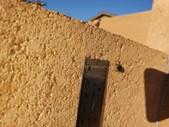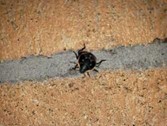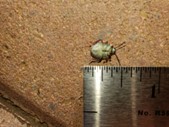 2/25 – 3/3 - Plant Pathology and Diagnostics
I am forwarding this from someone who sent it to me. Hope I have enough info. He says it's a cottonwood and all the bark is peeling off where these red spots and streaks are. The tree is about 25′ tall, front yard, east side of house. Tree is not a cotton producer ( can't ever remember which ones do/ don't) . The second photo is " pod clusters" that are on the tree and falling off intact like photo. They are "gooey, sticky" he said.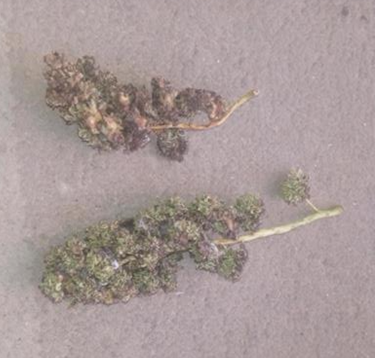 3/4-3/10 - Fruit Trees, Berries, Nuts
My cherry tree is in terrible shape and I don't know why? Help!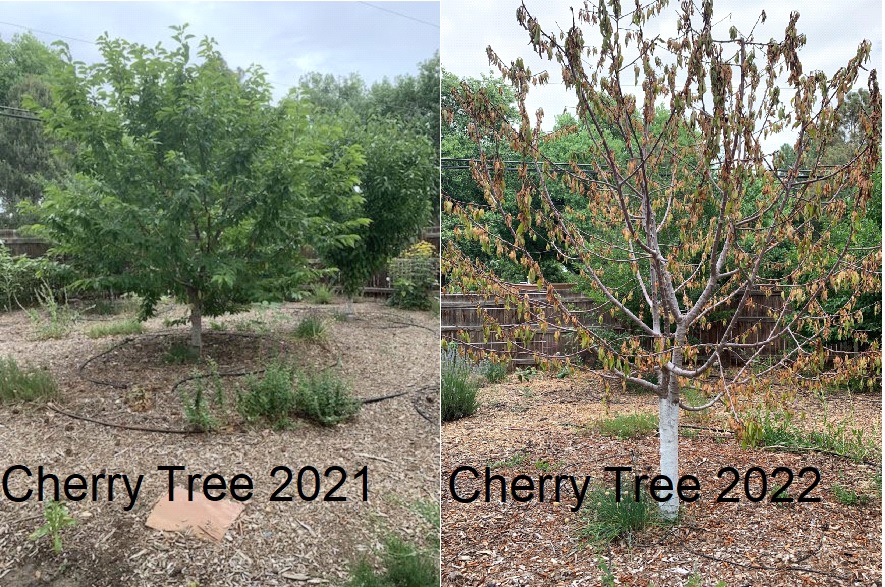 3/11-3/17 - Water cycle, watering the yard, and garden passive water saving techniques
Hello! I've recently moved to New Mexico from Colorado where I had sprinklers for my lawn. Here we have a drip line system and I'm unsure about what I need to do to winterize it.  With the sprinklers we used an air compressor to blow out all of the lines.  What is recommended here?
3/25 – 3/31 - Ornamentals
I am trying to grow milkweed to support Monarchs. I have planted 4 asclepias tuberosa. Two of them get full sun all day, and two get sun for 8 hours. The two who get shade in the afternoon are healthier.   They are all on drip watering (3 times a week for 30 min.)  Is it possible to overwater? What size emitter do you suggest? Don't these usually do better with all day sun? When are Monarchs around?
4/15 – 4/21 - Turf Selection and Care
My wife and I recently put down grass sod on Thursday, 31-August. We bought sod from Just Sprinklers in Rio Rancho. My wife was told this was a good time to put down sod. Do you agree?
The reason I am asking is – I'm attaching photos – that the lawn showed very brown dead looking patches the very next day. The store told me this is normal and just shock. Do you agree?
They told us to water 3x a day with sprinklers for 10-15 minutes over each section. After a week water 2x a day, and by the third week water 1x a day.
We did as instructed and put down four bags of soil mixed with one bag on peat moss.
If someone would like to text/call my cell phone I would be happy to provide more detail and take any advice you have. I greatly appreciate your time and experience with this matter.
My wife wanted grass and I'm the husband who doesn't know anything about grass 🙂 Thanks for any help.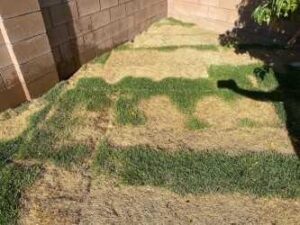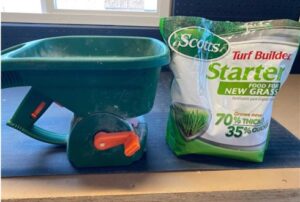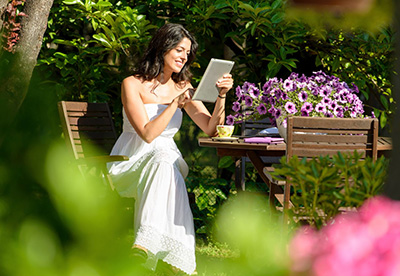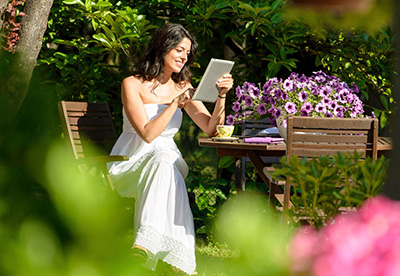 Newsletter
Stay informed and up to date on all the latest SEMG news. Read the latest issue of our Newsletter.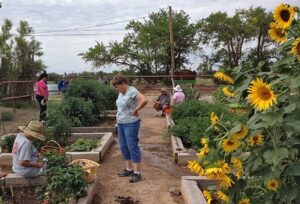 Get Involved
There are many Master Gardener projects that need your support. We appreciate all of your efforts!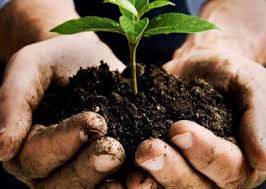 Become a Master Gardener
The 2023 Class is full!  If you have other unanswered questions please contact education@sandovalmastergardeners.org