August 2022 – Garden to Table Recipe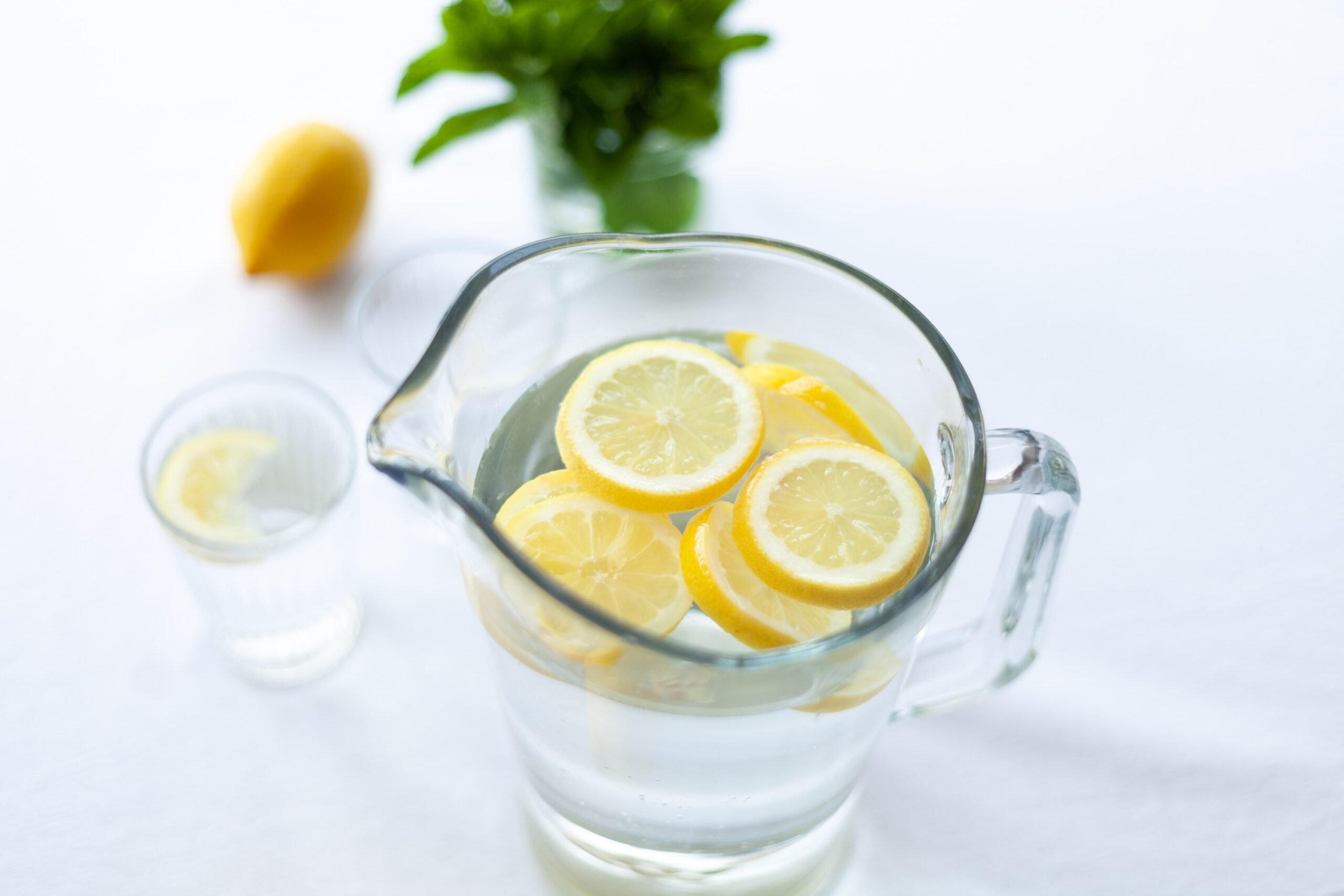 Hydration ideas from
Spinning Plates
, cook and self-professed vegetable enthusiast 
Julia Sherman
When a Glass of Water Just Won't Cut It
When it comes to hydration, water doesn't ring my chimes. I want everything I consume to be complex and nuanced, a cerebral experience in each sip. I crave vinegary shrubs, bracing kombucha, fruity bubbles, and warm infusions; blandness is banished from my diet. If I don't have something tasty to drink, I won't drink at all. Call it a flavor strike (ultimately, a strike against myself).
Like it or not, hydration has a tangible effect on everything from a dewy complexion to improved digestion. Despite all of this, I find I can be shamefully lazy about drinking water.
So looking for some motivation to hydrate consistently throughout the workday, I started to experiment with big batches of delicious drinks, using things I had in my pantry already (granted, my spice cabinet is exceptionally well stocked, but these ingredients should be easy to find). My criteria is that they are noncaffeinated, long on flavor, low on sugar, and delicious both warm and iced. If there's something tasty to be had, I will not forget to refill my cup—and hopefully these drinks will help you get your fill, too.
Note: The sweetness in these beverages can be dialed up to taste. I like to use unconventional sweeteners, like whole boiled dates for a caramel profile, or boiled and strained goji berries for a fruity note. For the ginger brew and the hibiscus, instead of adding maple syrup or sugar, consider adding immune-boosting elderberry syrup. You can find it wherever supplements or health food items are sold.
Fresh Ginger, Lemon, and Dried Goji Berry
Fresh ginger root can be stored in your freezer if you intend to boil it later, and it can be scrubbed clean—no need to peel for this application. Antioxidant-rich goji berries are most commonly used in traditional Chinese medicine and can be found online or at any health food store. This brew is intense and spicy, so feel free to dilute if drinking warm, or serve over ice.
8 cups filtered water
½ cup dried goji berries
4 oz ginger root, scrubbed clean and sliced thin
1 Lemon squeezed for juice
Bring water, berries, and ginger to a boil over a high flame. Lower to medium and simmer for 20 minutes. Remove from heat and add lemon juice. Strain and serve warm or chilled over ice. Add honey or elderberry syrup if you want to sweeten it.
Saffron, Cardamom, and Dates
A little pinch of saffron goes a long way. This is a decadent drink, with the rich flavor of simmered dates carried throughout.
3 Medjool dates (4 if using a smaller variety)
2 whole cardamom pods, crushed in a mortar and pestle
1 meager pinch saffron
Add the dates and cardamom pods to a pot with 8 cups of water. Bring to a boil, reduce to a simmer, and cook for 30 to 40 minutes, until the dates fall apart. Remove from heat, add a pinch of saffron, crush it between your fingertips. Let the brew steep for a few minutes, strain, and serve hot or cold.
Hibiscus, Cinnamon, and Clove
Hibiscus, a staple in Mexican agua frescas, makes a tart and punchy tea with notes of pomegranate and lemon. Just a handful of flowers goes a long way.
½ cinnamon stick
3 whole cloves
¼ cup dried hibiscus
Add the cinnamon stick and cloves to a pot with 8 cups of water. Bring to a boil, reduce to a simmer, and cook for 20 minutes. Add the hibiscus. Remove from heat and let the flowers steep for 10 minutes. Strain and serve warm or over ice. Add honey or elderberry syrup if you want to sweeten it.