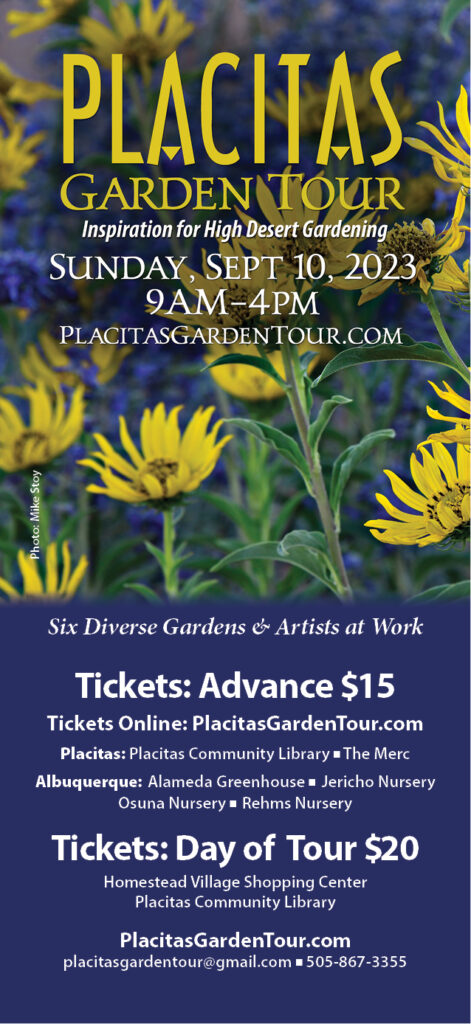 The Sunday September 10, 2023 Placitas Garden Tour offers area residents inspiration for sustainable high desert gardening.  The garden owners have created personal spaces using their own micro-climates, and you can enjoy them too on the tour date.
Over 40 Sandoval Extension Master Gardeners (SEMG) will be volunteering in the Gardens on the day of the tour. SEMG volunteer activities include staffing a Garden Help Desk located at the Placitas Community Library and serving as greeters and docents at each individual garden.
The Placitas Garden Tour thanks the Sandoval Extension Master Gardeners for their support! Did you know that proceeds from the Tour benefit the SEMG organization for their volunteer help?
The Placitas Garden Tour is known for the diversity of its gardens, the friendliness of the garden owners, and the helpfulness of its volunteers.
If you are not volunteering we invite you to attend the tour as a ticketed guest and learn from the tour gardens.
The Tour was recently featured in this article in the Sandoval Signpost.