ALERT! Tomato Growers: Desert Broomrape kills your tomato plants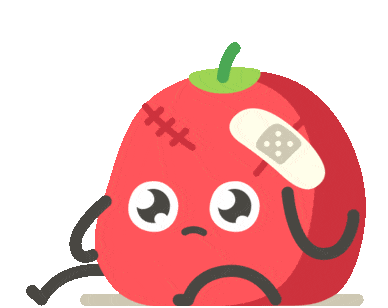 Seed2Need[1] has encountered a parasitic weed killing the garden's tomato plants.  The weed was identified as a species of Broomrape – most likely Desert Broomrape – with the help of the Agricultural Extension Service at NMSU. The only crop vegetable this parasitic plant is known to kill is tomato.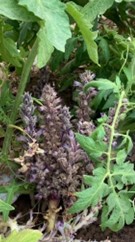 Broomrape (Orobanche spp.) is a purple-flowered plant categorized as a noxious weed by the USDA. Broomrape attaches itself to the roots of tomato plants, eventually killing the host plant by depriving it of nutrients.
A single broomrape seedling quickly grows beneath the tomato plant, producing up to 500,000 microscopic wind-dispersed seeds that can survive in soil 35 years.
Every tomato plant in our large Seed2Need garden was affected in July. We believe that broomrape arrived in the garden in 2022, subsequently producing seeds that were tilled into the soil in the early spring of 2023. Measures are being taken to kill every broomrape and tomato plant in the affected patch.
We are sharing this information because broomrape may be growing in other tomato patches. If you find broomrape in your tomato patch, please report it to the Master Gardeners helpline at emailhelpline@sandovalmastergardeners.org
[1] Seed to Need is a nonprofit collaborative effort between the Sandoval Extension Master Gardeners, property owners in the village of Corrales and other volunteer groups, whose mission is to reduce hunger in the community by growing fresh fruits and vegetables and donating it to food pantries in Bernalillo and Sandoval Counties.
For more information, see the following articles: