Sandoval Extension Master Gardeners Win at the County Fair – Congratulations, Ben Washige!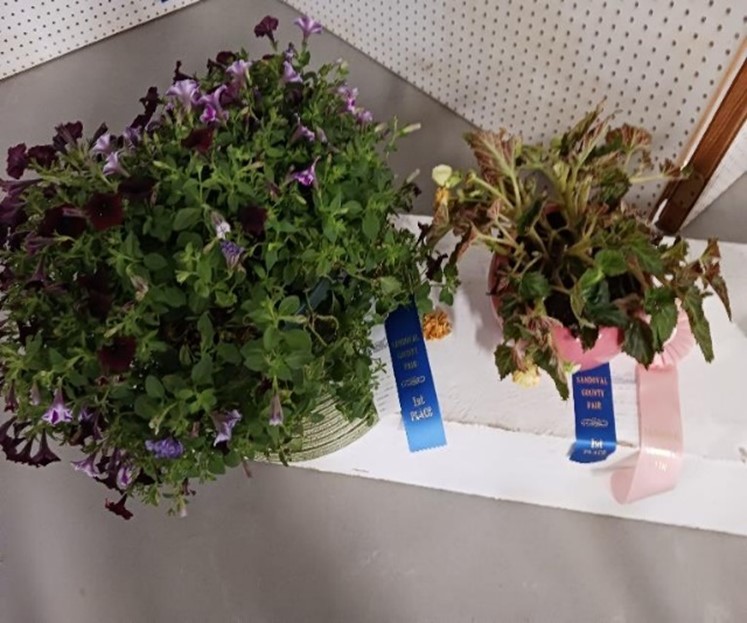 Congratulations to our Sandoval Extension Master Gardeners for placing in the open senior category of the indoor exhibit at the Sandoval County Fair.
Ben Wakashige submitted nine flower entries. He won blue ribbons for his begonia, coneflowers, petunia, marigolds, and dahlia "Prince of Orange".
His begonia was also named Best of Show. His dahlia "Clearview Daniel" won a red ribbon, and his succulents won a green ribbon.
Ben says he hopes more SEMGs will submit next year and asks that you contact him if you have any questions.