Albuquerque BioPark Botanic Garden Tour of the Curandera Garden and Heritage Farm
Note:
Sign up is reserved for interns until March 16 after which all SEMG members are eligible to sign up.
What:
We will be treated to two separate tours led by garden curators.  We will divide into two groups and have separate hour-long tours; we will then switch for the second tour.
Curandera Garden – El Jardin de la Curandera honors the centuries-old traditions of folk healers in New Mexico. The exhibit represents a landscape from which a curandera would draw remedies. In addition to native New Mexico plants, the garden also features exotic plants, highlighting the multi-cultural influences in curanderismo.
Heritage Farm – Located just northeast of the conservatories, you'll find a large kitchen garden, crops in the field, an orchard, vineyard and berry bushes surrounding an adobe farmhouse. Rug making, quilting and other demonstrations take place in the farmhouse and a cider press in the wooden barn turns much of the fall apple harvest into vinegar and cider. The farm houses a American paint horse, a milking shorthorn steer, Alpine goats, Navajo-Churro sheep, llamas, alpacas and Dominique chickens.
Host:
Maria Thomas, Curator of Plants for the Botanic Garden (Curandera Tour)
The Curator of the Heritage Farm
When:
Friday, April 21, 10am-Noon
Cost:
$3.00 per person payable at the event
Where:
The Bio Park Botanic Garden is located in Albuquerque at 2601 Central Ave. NW. Parking is located on New York Avenue NW (see map). Please meet at the front entrance.
Late or lost call Sam Thompson 505-610-5530.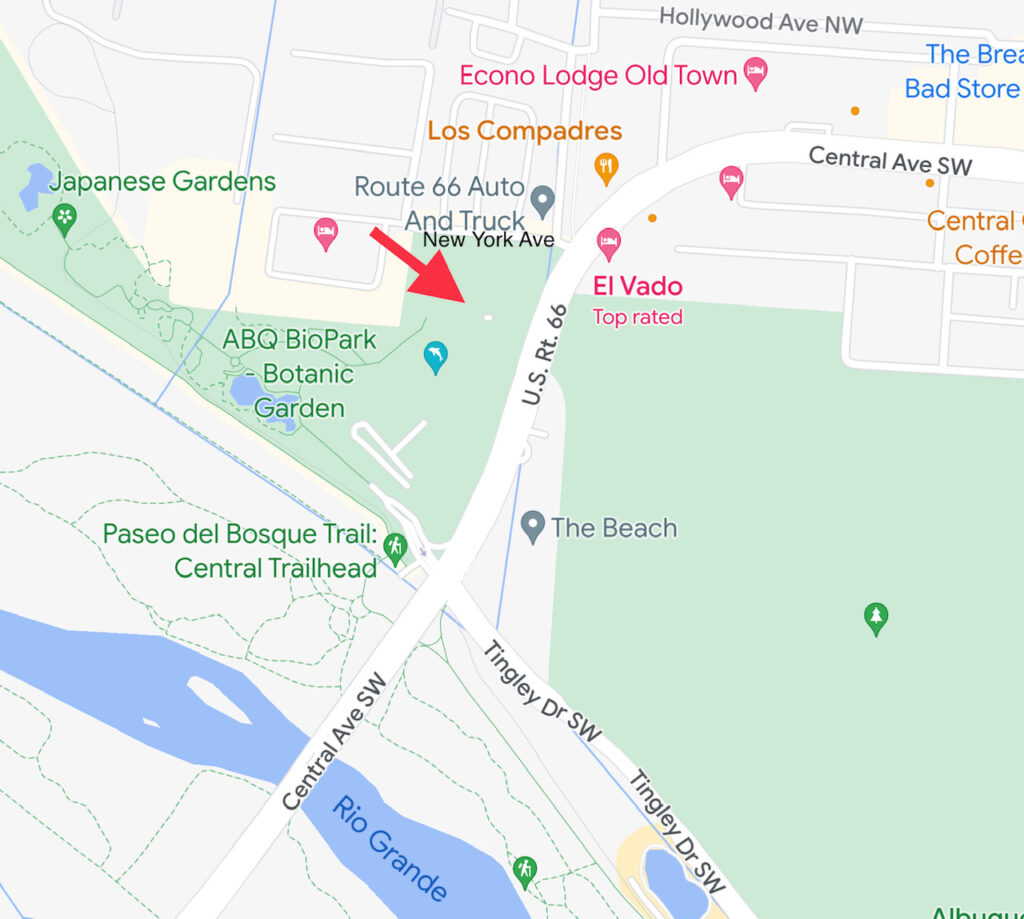 Sign up below...