University of New Mexico Arboretum
Note:
Sign-up reserved for interns until March 12. Mentors and alumni can sign up after that date if there is space available.
What:
The University of New Mexico Arboretum, accredited in 1994, has the largest and most diverse collection of trees in the state. It boasts 320 species and 4,640 monitored individual trees, all within an easy walk of each other. Species include New Mexico natives like Ponderosa Pine (Pinus ponderosa), planted in the 1930s by the WPA; rare species like Dawn Redwood (Metasequoai glyptostroides), a "living fossil" from south central China; Bristlecone Pine (Pinus aristata), one of the longest lived of all tree species; and Japanese Cherry (Prunus serrulata), known for its beautiful spring blossoms. Specimen are labeled for easy identification. Bring your plant ID apps and field guides to test your identification skills against the specimen labels.
Host:
Evan Baker – UNM Arborist (ISA Certified Arborist)
Mr. Baker and his staff are responsible for the existing trees at UNM and the planting of new trees. He is an expert in all aspects of tree care.
When:
Friday, April 28th, 10am-Noon
Where:
Meet in front of the UNM Bookstore. Paid Parking is available at the Visitor Parking Structure (see map). You can access parking from Central by turning on Yale or Stanford. Free parking is available on Silver Blvd. (one block south of Central), east of Harvard. This is a casual outdoor stroll across the campus. Bring water, sunscreen, a hat, and wear comfortable shoes.
Lost or late call Brandt Magic 505-985-2087.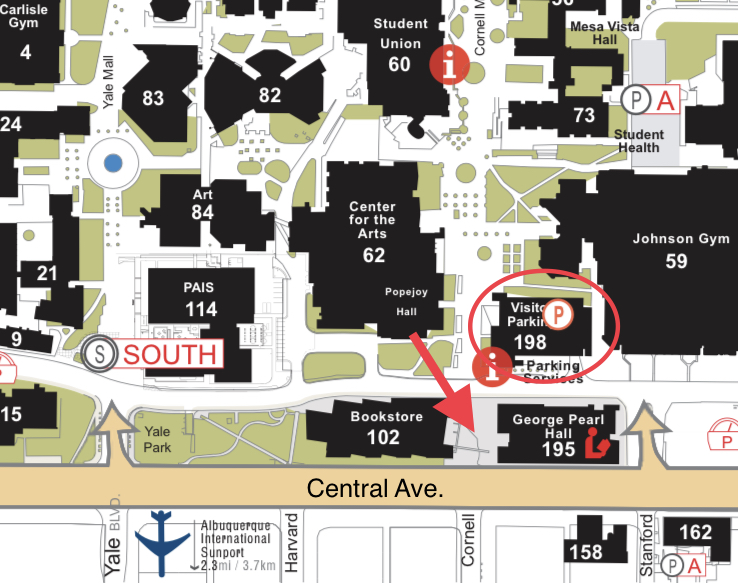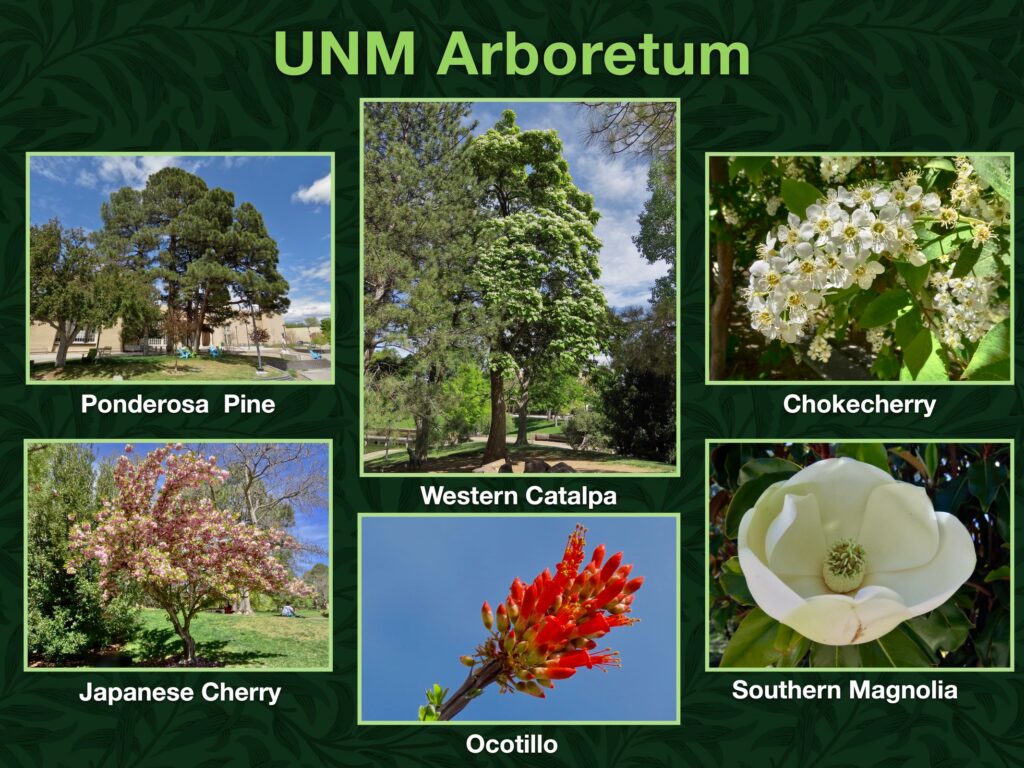 Photography Brandt Magic
Sign up below...