Southwest Plant of the Month – Blue Flax – Linum lewisii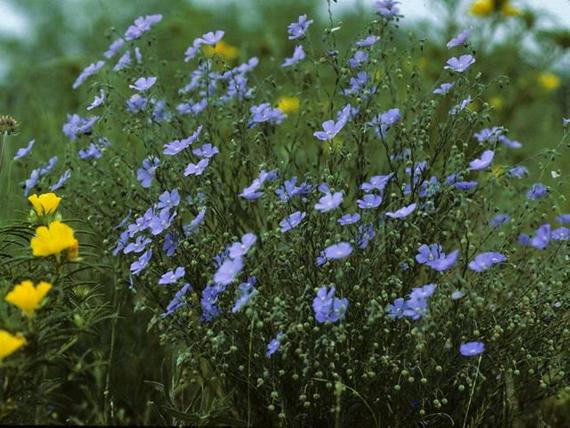 Plant Form: Flower
Plant Size: 1′ x 2′
Plant Type: Perennial
Water Usage: Low
Sunlight: Sun, partial shade
Colors: Purple
Physical Description: Dainty, 1″, sky-blue, cup-shaped flowers on multitude of long, wand-like stems, lined with small, linear leaves.
Care and Maintenance: Short lived but reseeds well. Fragile petals drop when flowers are picked or disturbed.
Gardener's notes: Flowers last only one day but are quickly replaced by many waiting buds, spring into summer. El Paso native easily grown from seed. L. perenne is a nearly identical, less adapted eastern species often found in seed mixes. Several yellow to golden flowered El Paso area natives also worthy of use.
Southwest Plant of the Month material courtesy of NMSU ACES  http://desertblooms.nmsu.edu/plantadvisor/