Southwest Plant of the Month – Brownfoot – Acourtia wrightii (Perezia wrightii)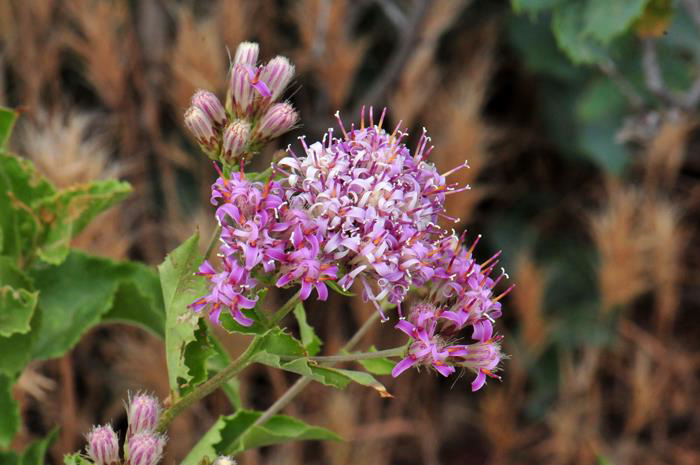 Plant Form:
  Flower
Plant Size: 
4′ x 3′
Plant Type:
  Perennial
Water:
  Low
Sunlight:
  Sun, Partial Shade
Colors: 
Pink, Red
Physical Description: Two or three successive, spring to fall displays of showy flat clusters of rose to pale pink flowers on long leafy stalks lined with handsome grayish-green holly-like foliage. After the fluffy seed heads disperse, the stems coarsen and die back to the ground while new stalks are emerging as replacements.
Gardener's notes: Spreads very slowly by rhizomes. Although seldom commercially available, this El Paso native can be grown from seed. A very attractive plant with great landscape potential.
Southwest Plant of the Month material courtesy of NMSU ACES
http://desertblooms.nmsu.edu/plantadvisor/