Southwest Plant of the Month – Tansy aster or Tahoka daisy – Machaeranthera tanacetifolia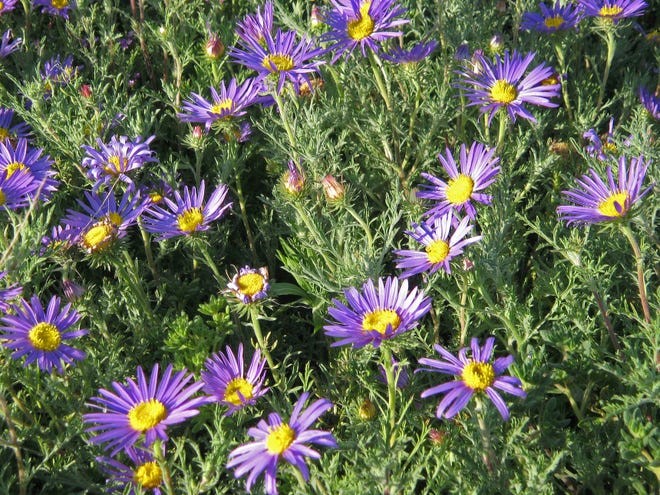 General Information
| | | | |
| --- | --- | --- | --- |
| Plant Form | Flower | Plant Size | 1′ x 1′ |
| Plant Type | Annual | Water Usage | Low |
| Sunlight | Sun, Partial Shade | Colors | Purple |
Physical Description:  Profuse lavender to purple 2″ ray flowers with yellow disk centers among finely dissected foliage. Blooms spring through summer.
Care and Maintenance:  Needs well drained soil. Prolific reseeder becoming invasive with excess water.
Gardener's Notes:  Native to El Paso's sand dune country. The attractive daisy-like flowers often appear on a succession of plants. To prolong the blooming season, remove spent plants to make way for new emerging replacements. M. canescens, Sand aster, is a more robust, larger leafed relative also found in sandy or rocky soils of El Paso with lovely purple flowers in the fall.
Plant information from Southwest Yard & Garden Plant Advisor.