Visiting Monet's Garden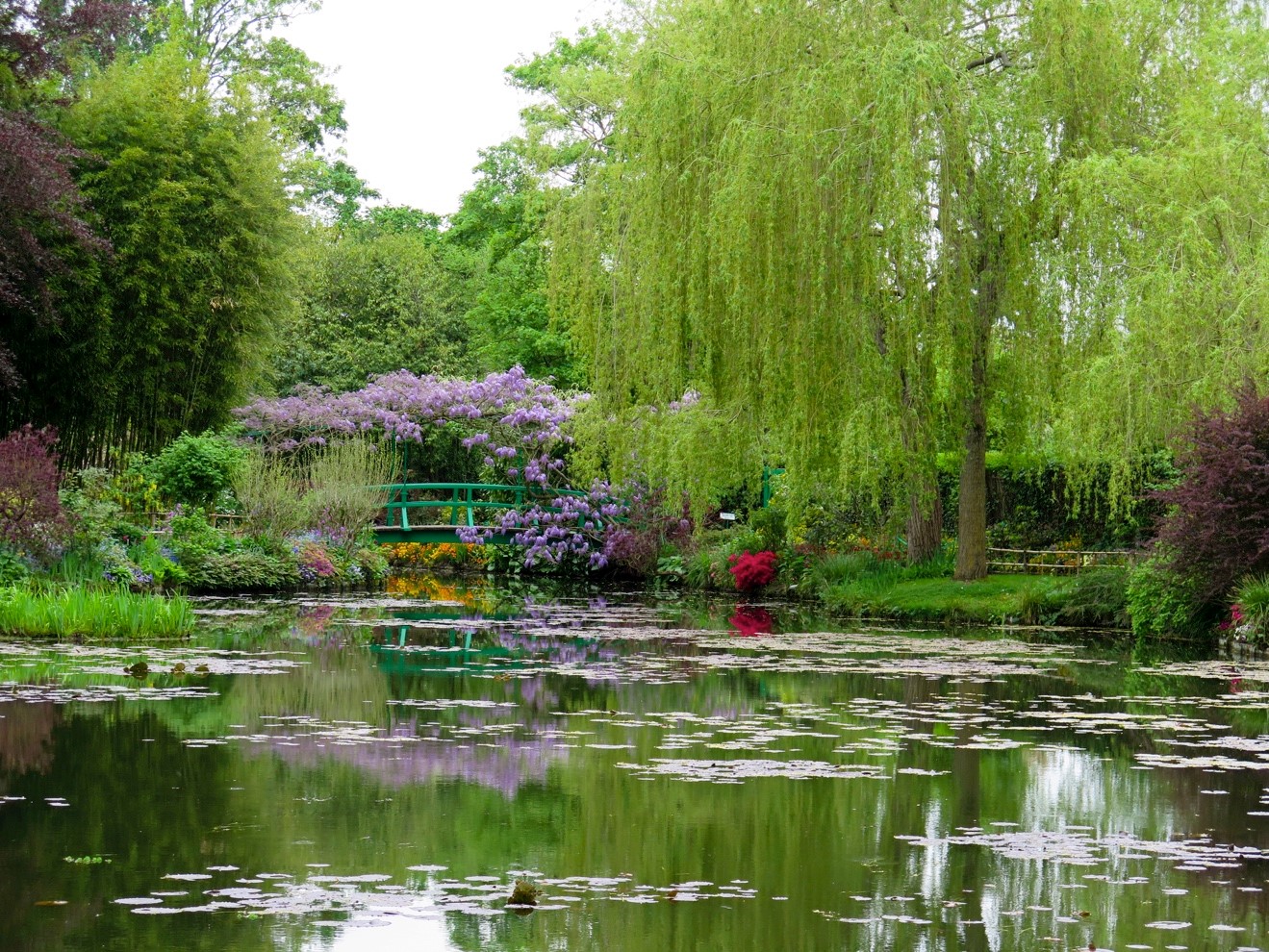 By Sam Thompson
Past Coordinator
Checking items off your bucket list is a wonderful achievement.  In May I checked off visiting Monet's Garden in Giverny, France.  If you have the opportunity to visit this garden, it will not disappoint.
The day before our visit to the garden we went to the Musee de l'Orangerie to experience the splendor of Claude Monet's garden paintings.  Two rooms in the museum contain eight water-lily murals that allow the viewer to experience the garden from sunrise to sunset.  During the last 30 years of his life his garden was the focus of painting and seeing the garden it is easy to see why.
It is said that Monet was as passionate about gardening as he was about painting.  Monet set about to create the garden he wanted to paint.  He transformed an abandoned cider farm into a living work of art.  I was struck by how patient he must have been to achieve his vision, as every gardener knows plants reach maturity with time and care.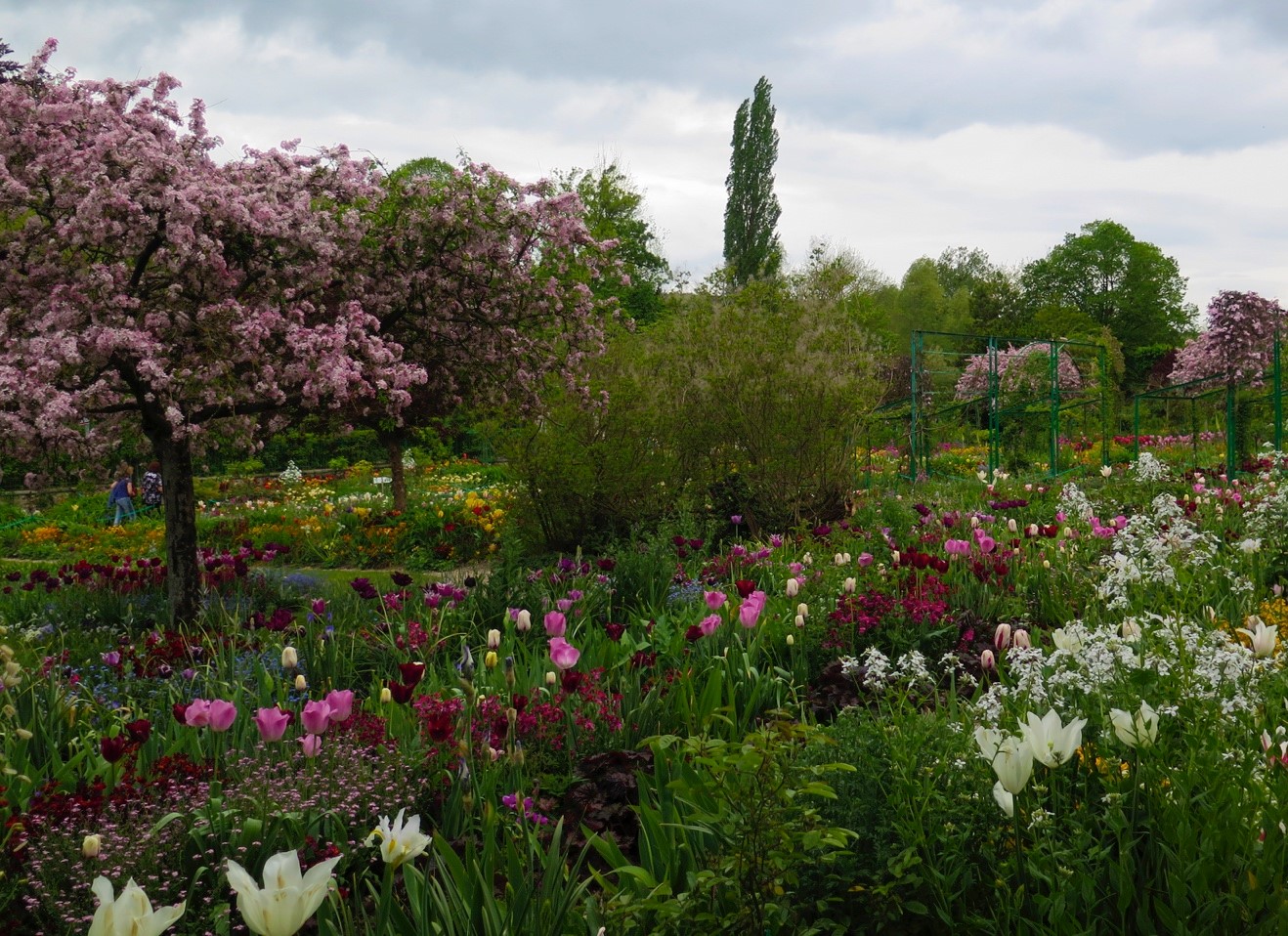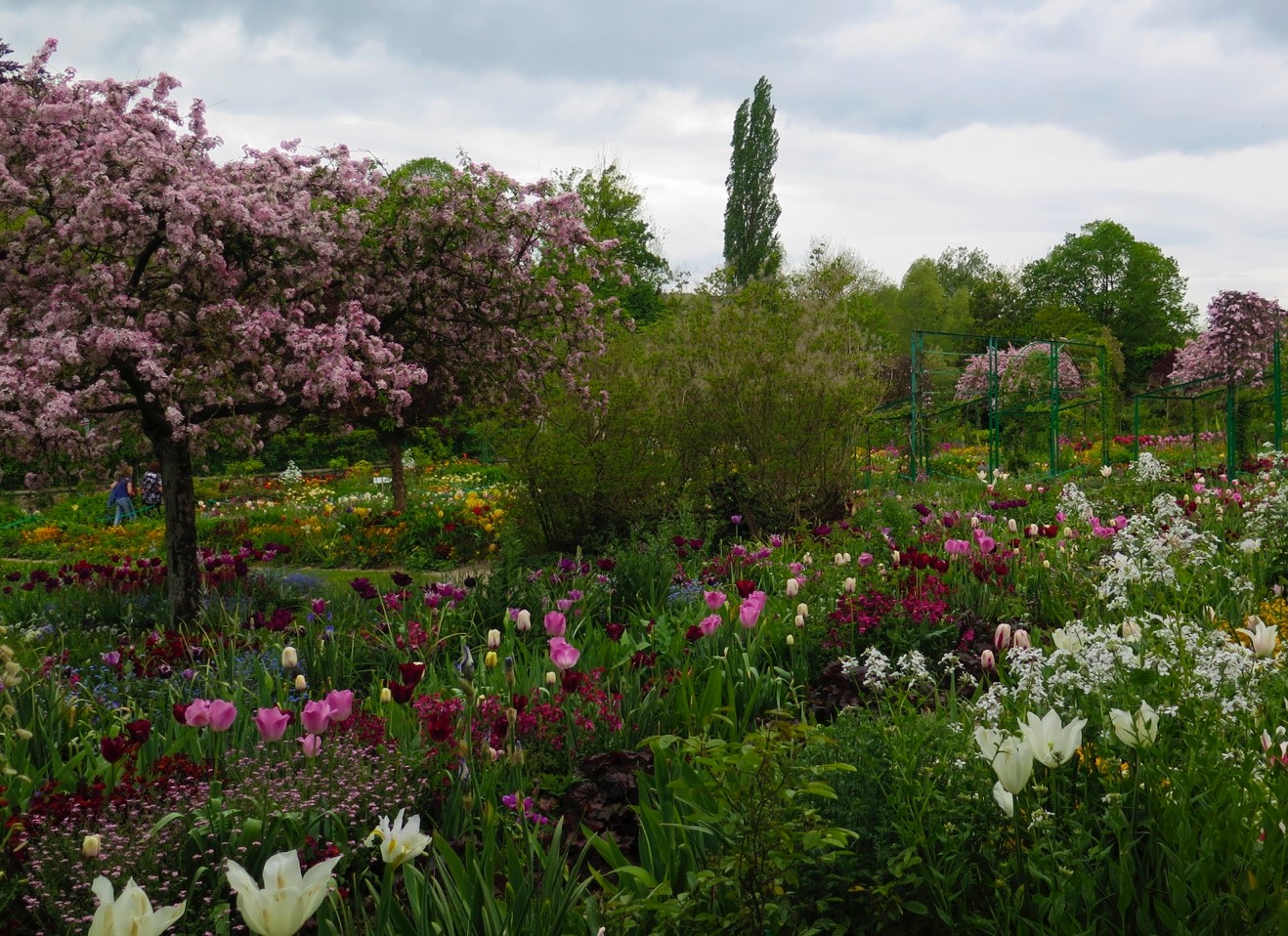 Monet's design features two distinct areas.  The garden surrounding the house is a blaze of color and textures and seems almost random in terms of plant placement.  But Monet was a precise designer – records indicate he gave daily detailed instructions to the seven gardeners he employed.  He left an exceptional library of horticulture books and periodicals and he was always looking for new plants to add to his garden palette.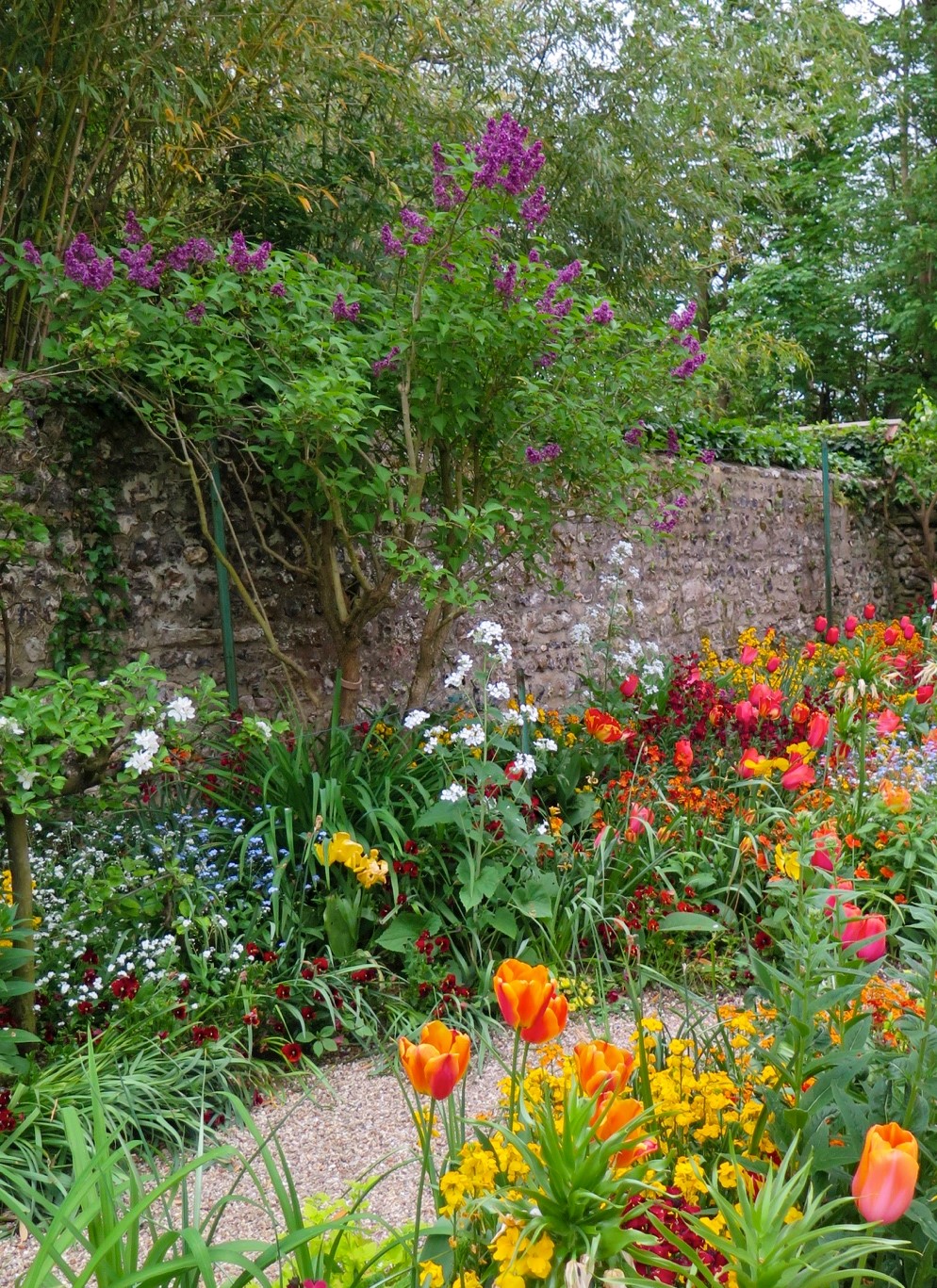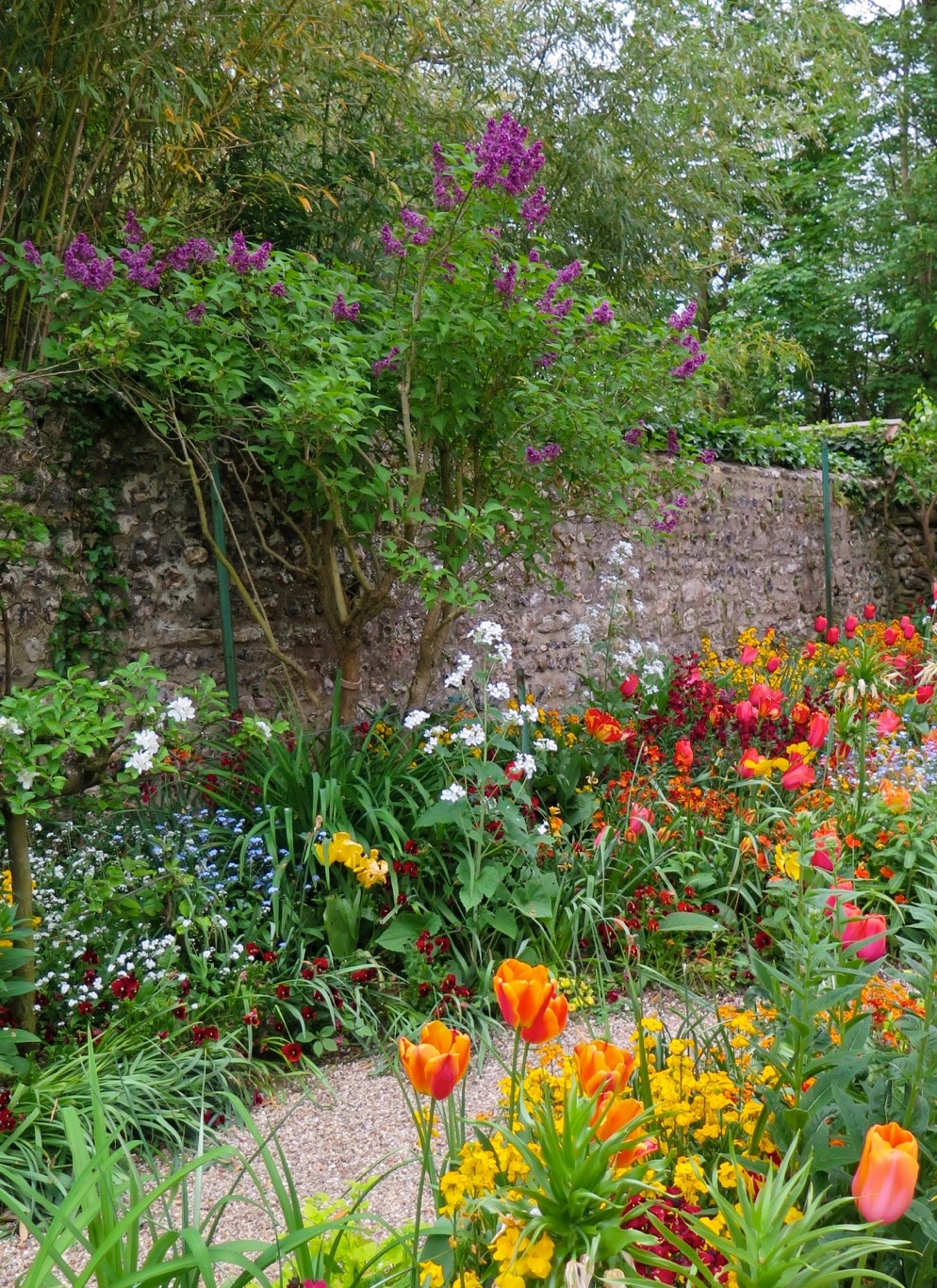 In early May the tulips scattered throughout the garden drew the eye.  Though the riot of pansies competed well for attention.  The gardens are open from March to November and I imagine there is something magnificent to see at anytime.  (This is in contrast to the gardens at Versailles where there was little of interest in early May.)
After a slow stroll through the meandering garden paths, we headed into a tunnel that took us under a road and into a new world, the world of Monet's water lilies.
While the water lilies were not in bloom, the ponds were lovely.  Monet apparently became obsessed with water lilies and used the local white water lilies as well as a range of colors imported from Egypt and South Africa.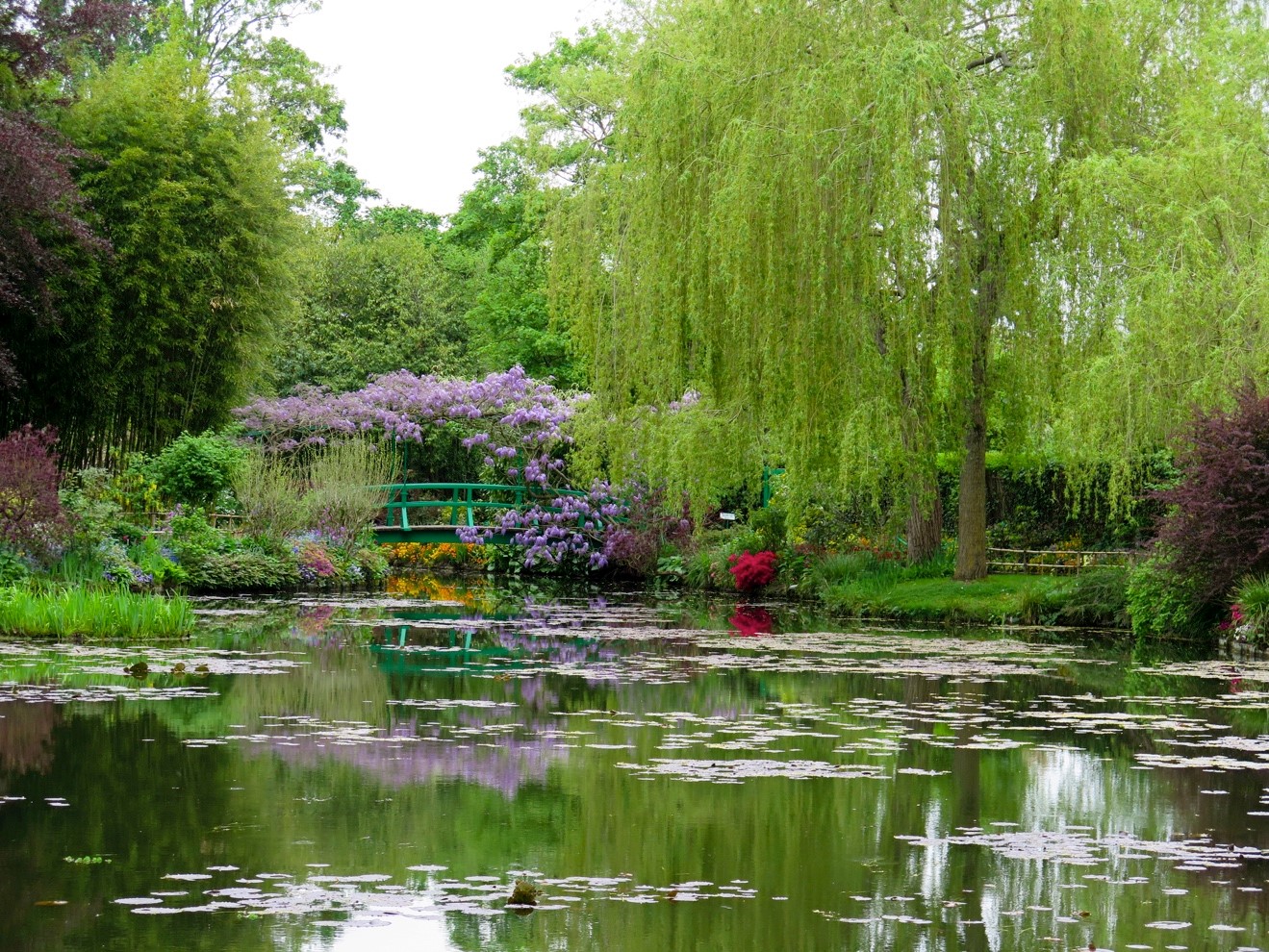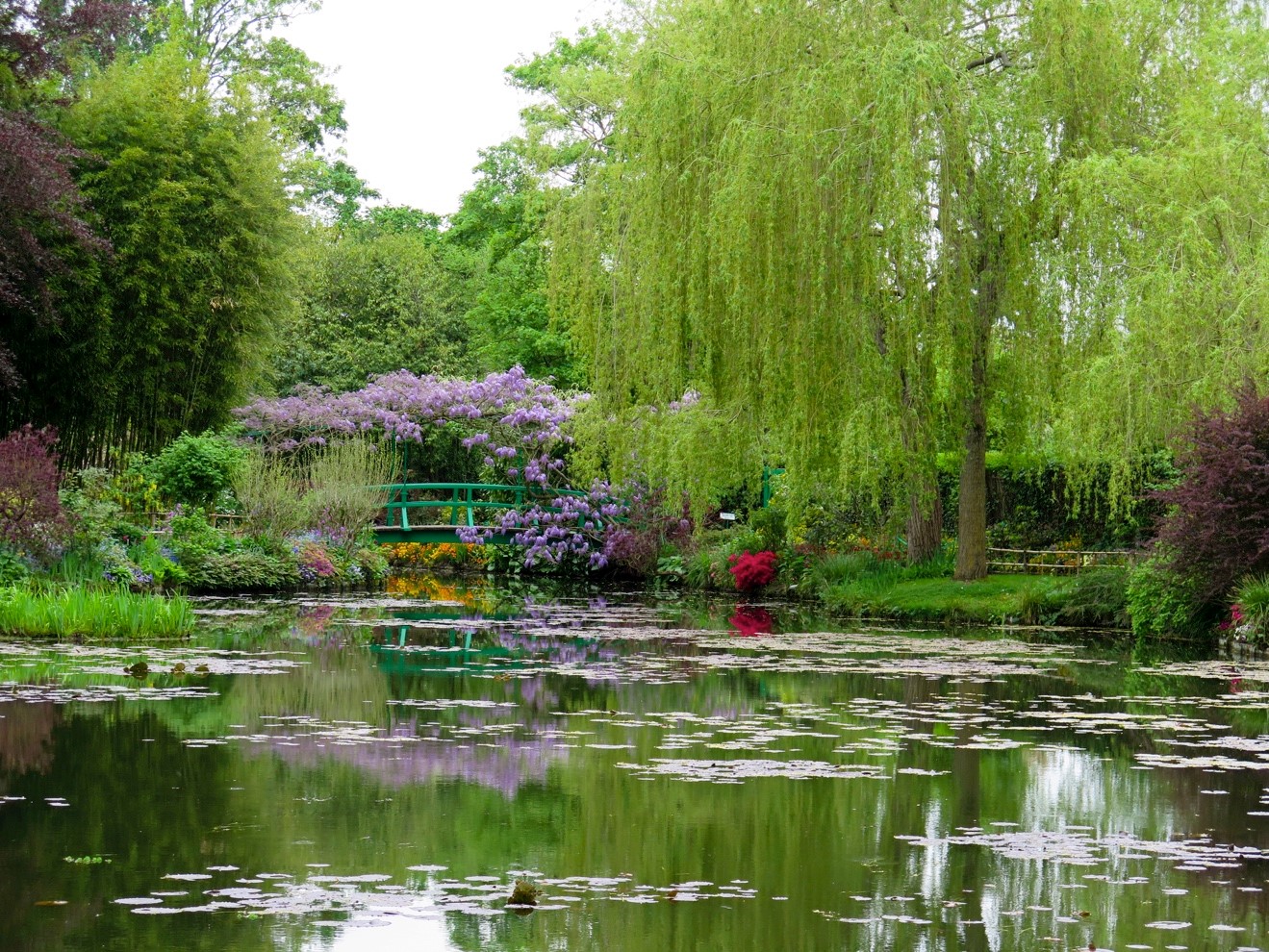 The Japanese bridge, featured in many of his paintings, was cloaked with wisteria creating a lovely contrast with the surrounding vegetation.   We were in the garden within an hour of closing and there were very few people.  As we sat admiring the reflections the quiet was abruptly interrupted by what sounded like hundreds of croaking frogs in the pond.  After about 30 seconds, the quiet resumed.  Certainly brought a smile to my face.
We returned to the garden the next morning.  To our surprise, the folks from the cruise ships had arrived.  The pond was surrounded by people.  The garden, while still incredibly beautiful, had lost the wistful silence that Monet would have known.  We were blessed to have visited the previous day.
My garden is my most beautiful masterpiece
Claude Monet