Baja evening primrose –Oenothera stubbei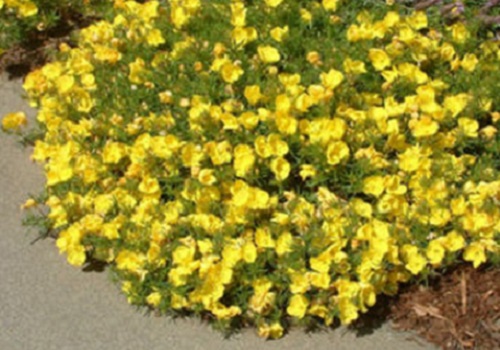 Southwest Plant of the Month:
Baja Evening Primrose –Oenothera stubbei
Plant Form: Flower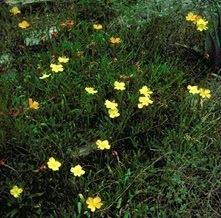 Plant Size: 6" x varies
Plant Type: Perennial
Water Usage: Low
Sunlight: Sun, partial shade
Colors: Yellow
Physical Description: Large, graceful, yellow flowers in the spring and summer. Mat form­ing ground cover with narrow linear, deep green leaves on multitude of long vine-like stems. Flowers rise above foliage on individual 6″ long thin stalks.
Care and Maintenance: Avoid overwatering/poor drainage. Watch for flea beetles. Aggressive spreader in irrigated settings. Some freeze damage to stems in severe winters.
Gardener's Notes: Easy to root and spread by layering stems. Native to northern Mexico and closely related to endangered O. organensis, Endemic to Organ Mountains of New Mexico.