Desert verbena Glandularia spp.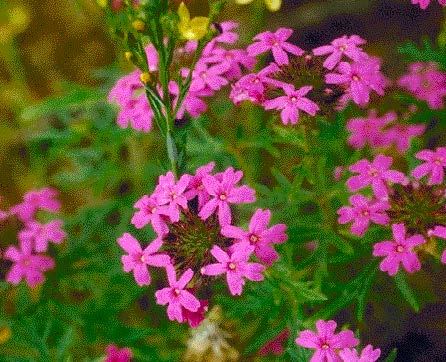 Southwest Plant of the Month: Desert Verbena Glandularia spp. (Verbena spp.)
Plant Form: Ground Cover
Plant Size: 1′ x 2′
Plant Type: Perennial
Water Usage: Low
Sunlight: Sun
Colors: Pink, Purple, Red
Physical Description: Flat-topped spikes of pink, lavender, rose to purple flowers on mounds of gray-green to deep green, three cleft or lobed and toothed leaves. Stems and leaves are often hairy. Care and Maintenance: Generally short-lived. Periodic shearing prolongs and renews the plant. Drought tolerant but periodic irrigation yields the best floral and foliage display.
Gardener's notes: G. goodingii, native from California to New Mexico, is a spring bloomer most commonly available locally. G. wrightii, native to El Paso, has greener foliage and rose to magenta flowers from spring to fall. It is the most drought tolerant but is seldom commercially available. G. bipinnatifida, from Texas and the Great Plains, has fine textured leaves, purple flowers and is sometimes available, especially in wildflower seed mixes. Southwest Plant of the Month material courtesy of NMSU ACES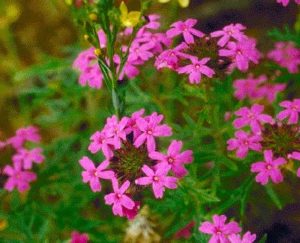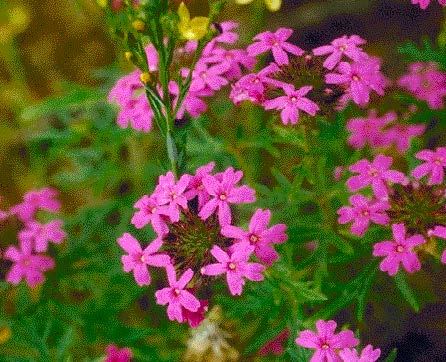 G. bipinnatifida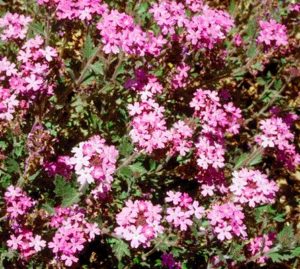 G. goodingii
G. wrightii