Southwest Plant of the Month – Canyon Penstemon – Penstemon pseudospectabilis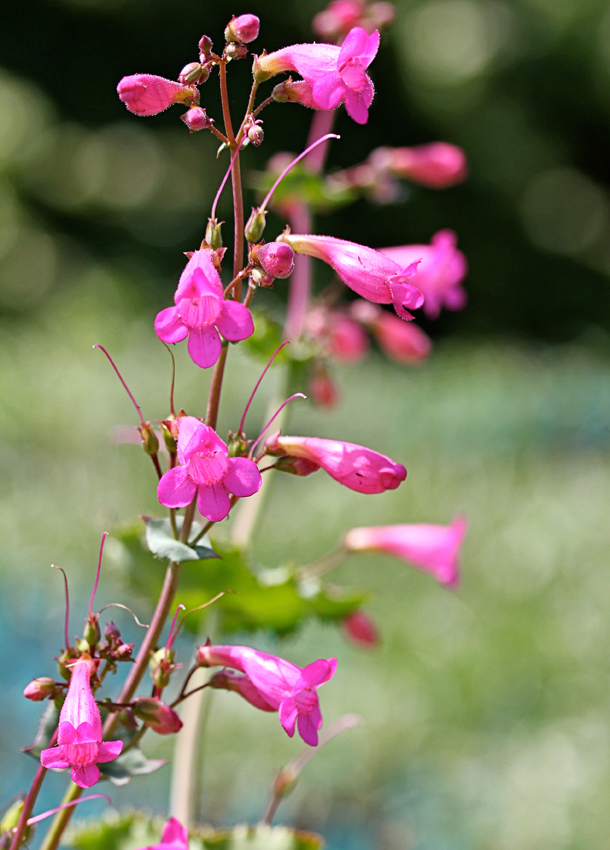 Plant Form: Flower
Plant Size: 2' x 3'
Plant Type: Perennial
Water: Low
Sunlight: Sun, partial shade
Flower Colors: Purple, red
Physical Description: Thick, serrated, arrow-shaped leaves tightly clasp and encircle the multitude of blooming stalks rising from a semi-woody base, giving the appearance that the long stems have simply pierced the cupping leaves. Blooming stalks are topped by spiraling clusters of 1″ rose-purple tubular flowers, spring into early summer.

Care and Maintenance: Must have good drainage. Overwatering will further shorten the life of this already short-lived perennial. Aphids. 
Gardener's notes: Cut stalks after blooming to stimulate new flowering (except those needed for seed stock). Native to Organ Mts. and elsewhere in Southern New Mexico, Arizona and Mexico. Best bunching penstemon for dry El Paso gardens. Attracts hummingbirds.
Southwest Plant of the Month material courtesy of NMSU ACES
http://desertblooms.nmsu.edu/plantadvisor