Southwest Plant of the Month – Hill Country Penstemon – Penstemon triflorus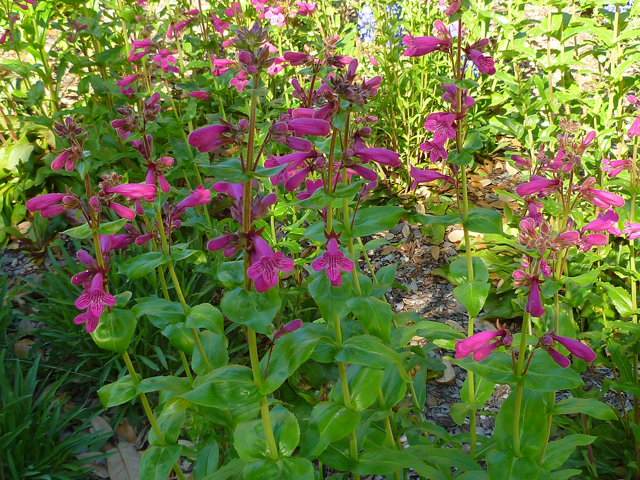 General Information
| | | | |
| --- | --- | --- | --- |
| Plant Form | Flower | Plant Size | 2′ x 1′ |
| Plant Type | Perennial | Water Usage | Low |
| Sunlight | Sun, Partial Shade | Colors | Red |
Physical Description: Small bushy stature with multiple, short flowering stems just rising over the compact mass of dark green leaves, carrying a number of slightly fuzzy cherry-red, 2′ long flowers.
Care and Maintenance:Remove spent stems to maintain compact bushy appearance.  Needs well draining soil.
Gardener's notes:  This central Texas native is well adapted to El Paso's dry limestone soils.
Another eastern Texas species, P. tenuis, requires considerably more moisture and richer soils but is sometimes available.
https://desertblooms.nmsu.edu/