Southwest Plant of the Month – Mexican redbud – Cercis canadensis var. Mexicana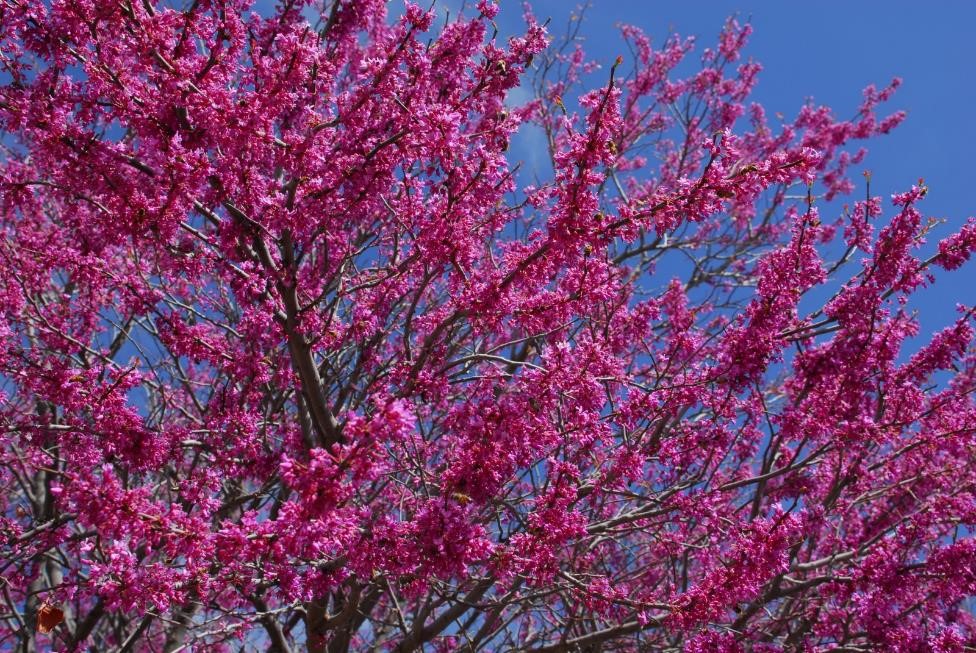 General Information
| | | | |
| --- | --- | --- | --- |
| Plant Form | Tree | Plant Size | 20′ x 12′ |
| Plant Type | Deciduous | Water Usage | Low |
| Sunlight | Sun, Partial Shade | Colors | Pink |
 Physical Description:  Beautiful, showy pink blossoms line naked branches before leaves emerge in spring. Dark green wavy leaves and purplish seed pods prolong color display into summer. Edible flowers.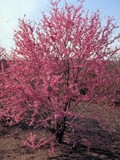 Care and Maintenance:  Leaves may be damaged by leaf cutter bees. Suckers.
Gardener's Notes:  Attractive ornamental, usually multi-trunked. Attracts bees and butterflies.
This Trans-Pecos native is more drought and heat tolerant, with smaller, thicker leaves, than eastern relatives.
Photo and information from:   NMSU Desert Blooms Plant Advisor