Southwest Plant of the Month – Tomatillo (Husk Tomatoes) – Physalis ixocarpa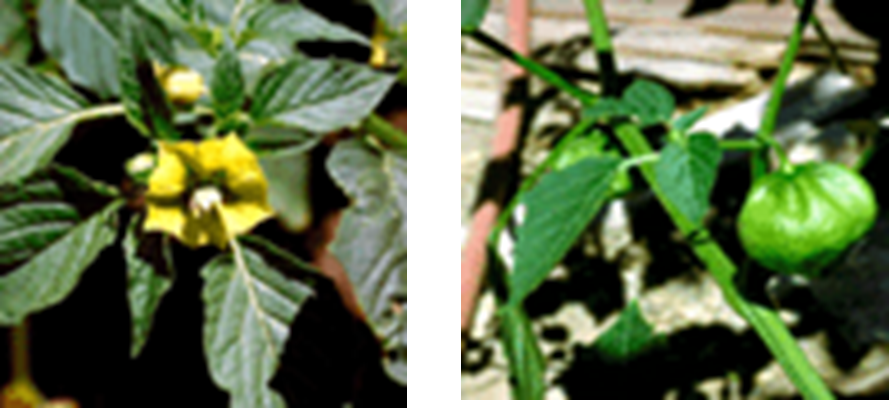 General Information
| | | | |
| --- | --- | --- | --- |
| Plant Form | Flower | Plant Size | 3′ x 3′ |
| Plant Type | Annual | Water Usage | Medium |
| Sunlight | Sun | Flowers | Yellow |
Physical Description: Curious, small, green to purplish tomato-like fruit completely enclosed in a thin, papery, light-green husk that dries tan. Fruit is found summer into fall on long, sprawling stems with dark green foliage and yellow petaled blossoms.
Care and Maintenance: Hornworms. Root rot if over watered and mildew if sprinkled
Gardener's Notes: There are several native Physalis species but this one produces tasty, edible fruit that makes great Salsa Verde and other dishes. Grow from seed. A heat loving relative of the common tomato, tomatillo will set fruit long after it becomes too hot for tomatoes. Tomato, Lycopersicon esculentum, does fairly well in El Paso if given frequent regular irrigation, Some good heat resistant tomato varieties for El Paso include "Better Boy", "Ace".
Plant information from: Southwest Yard & Garden Plant Advisor