Southwest Yard & Garden – How Frost Affects Plants: The Champs vs. The Wimps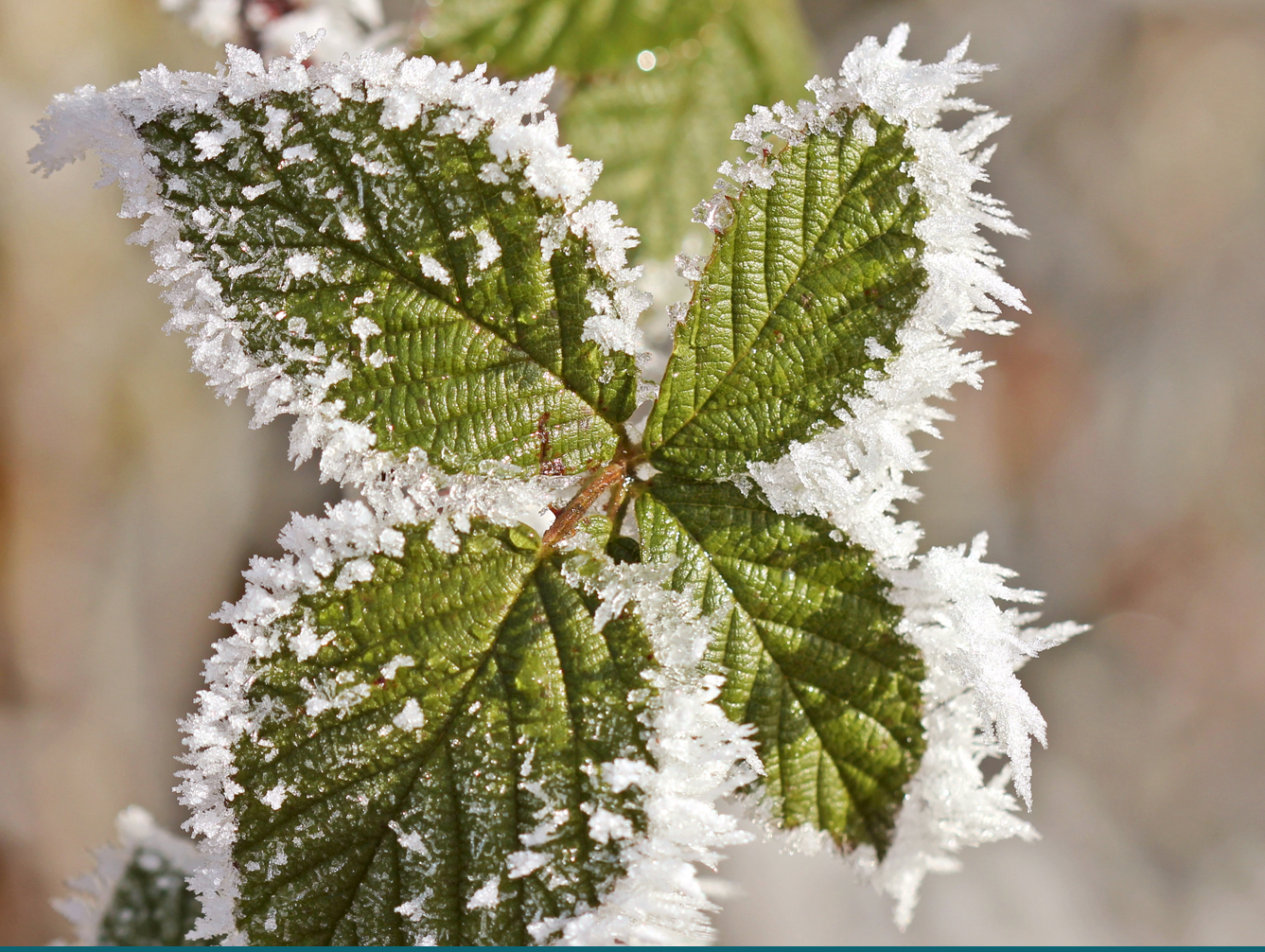 We harvested and weighed over 1,100 lb of unripe tomatoes from frost-bitten plants last week at the NMSU Agricultural Science Center at Los Lunas. Photo credit M. Thompson.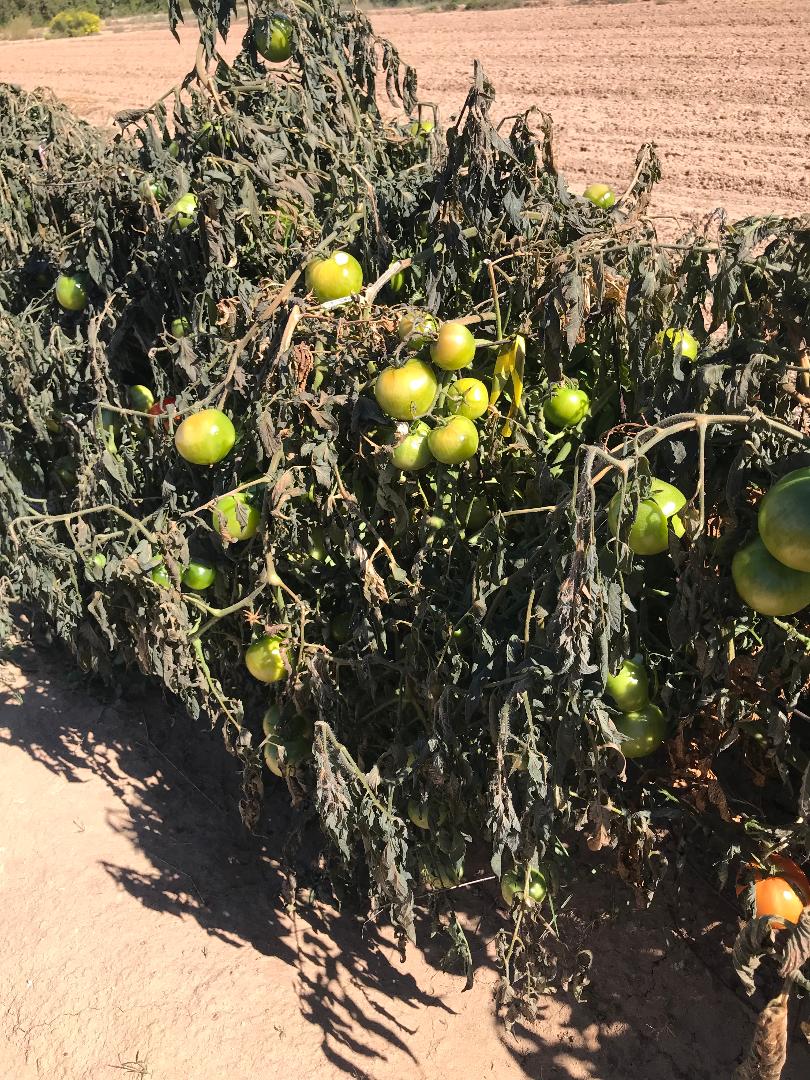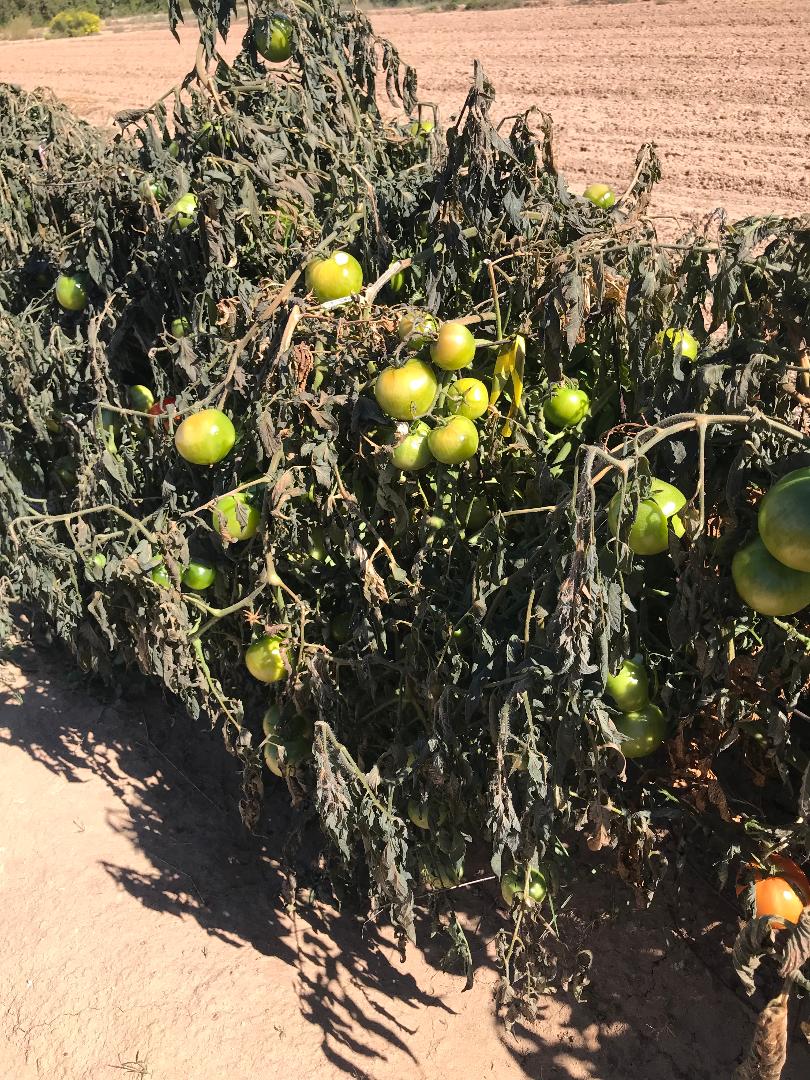 Question: Why did some plants in my garden handle the first freeze just fine, and others died back completely?
Answer: I was in Las Cruces last week when we got our first two freezes in Los Lunas. Luckily, my poor houseplants on the patio didn't freeze hard enough—or for long enough—to cause permanent damage. I believe my grandmother would understand and even chuckle if she knew my spider plant that was propagated from hers 20 years ago by my aunt was one of those worried houseplants on my patio. But I shouldn't have risked it. On those same cold nights at the Agricultural Science Center at Los Lunas, less than three miles away, over 100 plants in our tomato study were practically wiped out. By the time I got to them on Saturday, the droopy leaves looked as though they'd been baked and burned, and the tomatoes, mostly green, looked shocked and exposed.
Facebook gardening pages from all over northern New Mexico were full of posts in recent weeks from unlucky gardeners with photos of their frost-bitten vegetable plants full of almost-ripe fruit. Those who could harvested in a rush or covered their plants with protective frost cloth. One person commented that everything in their garden turned black after a frost, except for the oregano and parsley. That got me thinking too about how some plants are able to tolerate sub-freezing temperatures, and others are definitely not.
Much like the liquid in a can of soda I tried to chill quickly in the freezer, and then promptly forgot, water trapped in rigid plant cells expands when frozen and bursts the cell wall, killing it in the process. That's why the leaves and stems turn color and go limp. But solutes, like sugars and salts, build up in the cells of some plants, and that dramatically decreases the freezing point of liquid in the cells. In addition, some plants are able to create proteins that act as a type of antifreeze. It seems likely that some particularly flavorful herbs (I'm thinking of you, parsley and oregano) have what it takes to make it through those cold nights. One source online states that some types of parsley are hardy all the way down to 10°F! I suppose the can that exploded in my freezer would have done so sooner if it had less sugar content. Let's test this theory in someone else's kitchen.
Of course, it depends a lot on how long the plant tissues are exposed to freezing temperatures, and also whether the plants have been preconditioned and had time to build up those helpful cell solutes. However, cucurbits (e.g., melons, squash, and cukes), corn, and nightshades (e.g., tomatoes, chile, and eggplants) are killed when temperatures drop to 31–33°F. Many brassicas (e.g., broccoli and cabbage) might have frost burn on leaves, but not all die at temperatures down to around 26°F. Carrots, beets, spinach, and other brassicas like kale and Brussels sprouts are hardy to 20°F and even below.
Gardens in Las Cruces haven't seen freezing temperatures yet, and the forecast looks like they won't in the coming weeks. Meanwhile, plants in Taos and surrounding areas have already been exposed to the single digits! The National Weather Service records, as reported in Judith Phillips' "New Mexico Gardener's Guide," indicate that, on average, Ruidoso wins the prize for most nights with temps below freezing with a whopping 275 nights per year, and Chama is close behind with 224. Carlsbad is listed as having only 81 of these freezing nights, Hobbs with 85, and Truth or Consequences with 88. The variability across the state, as well as in microclimates within or own yards, continues to amaze me.
In the end, we still harvested and weighed 163 lb of red and 1,187 lb of green tomatoes after those freezes at the Agricultural Science Center, many of which had mushy spots that had been frozen, but were still worth saving.
For more gardening information, including decades of archived Southwest Yard & Garden columns, visit the NMSU Extension Horticulture page (http://desertblooms.nmsu.edu/), follow us on social media (@NMDesertBlooms), or contact your County Extension office (https://aces.nmsu.edu/county).
Marisa Thompson, PhD, is the Extension Horticulture Specialist for New Mexico State University and is based at the Agricultural Science Center at Los Lunas.