Seed2Need – 2014 Lessons Learned, Part II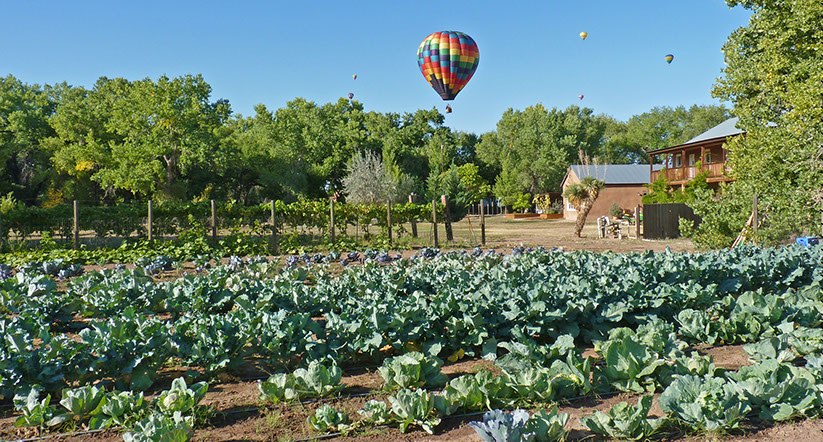 By Penny Davis, SCMG
In Part I, we discussed several problems encountered by Seed2Need over the past five years.  This month, we will discuss one other major problem – blossom end rot – and then we will talk about a few things that have worked well – tomato cages, row cover and plastic mulch.
Blossom End Rot:  Every year, Seed2Need has a problem with blossom end rot (BER) at the beginning of the season.  Usually, this problem disappears after the first fruit set but in 2014 we experienced blossom end rot throughout the season.  We estimate that BER reduced our 2014 tomato harvest by 5000-7000 pounds.
Blossom end rot is a physiological disorder that results when there is an inadequate supply of calcium available to the developing fruit.  This can result from low levels of calcium in the soil or it can result from many other factors that prevent the plant from absorbing the calcium that is available. Some of these factors
Excessive fertilization – Ca in soil solution competes with potassium, magnesium and ammonium based nitrogen  for uptake in the plant.  Ammonium based nitrogen, in particular, may increase blossom-end rot as excess ammonium ions reduce calcium uptake.
Rapid vegetative growth due to over-fertilization of nitrogen and potassium during early bloom and fruiting stages is a major contributor to BER.  Since calcium moves with the transpirational water flow, water is going to go to areas of new shoot growth that have the greatest transpirational demand. Calcium will therefore be deposited in the new shoot and leaf tissues that result from excess fertilization, and little will end up in developing fruit where it is needed most.
Inconsistent watering – Fluctuations of soil moisture may trigger BER due to irregular transpiration rates, affecting the quantities and timing of water and calcium moving up the xylem.  Conversely, during hot, dry weather  when transpiration is occurring at a much faster rate, developing vegetative parts such as growing leaves and stems become greater sinks for Ca than developing fruits.
Mulching should be practiced where feasible to maintain an even supply of soil moisture.  In general, tomato plants need at least one inch of water per week in the form of rain or supplemental irrigation.
Inadequate root system – A large root system is better equipped to absorb the calcium needed for the healthy development of the fruit.  To encourage a large root system, seedlings should be kept a little on the dry side from the time the transplants are established until they begin to flower and set fruit.  If cultivation is necessary, it should be shallow to avoid damaging the roots.  Planting the seedlings deep will also help develop a better root system as roots sprout along the buried stem.
Temperature – Hot, windy conditions with low relative humidity can cause high transpiration rates ideal for inducing blossom end rot.  This sounds like spring in New Mexico, doesn't it?  For those of us who use plastic mulch, black plastic mulch can also damage the roots by increasing the bed temperature.
How does Seed2Need plan to address BER in 2015?  Soil tests show that all of our gardens have adequate calcium and we also use an automatic watering system so we are pretty confident that inconsistent watering is not the problem.  Based on our research, we believe that our problem with BER is due to a combination of applying all of the fertilizer recommended by the soil tests at one time in the early spring, using ammonium sulfate as our nitrogen source and using black plastic mulch on the tomato rows.
In 2015  we will use white over black instead of black over black plastic mulch.  The white side (top) reflects the sun to help cool the soil while the black side (bottom) suppresses weed growth.  In addition, we will use compost as part of our nitrogen source and reduce the amount of other fertilizer applied in the early spring by half.  We also started our tomato seedlings early so the plants will be taller when they are planted.  This will allow them to be planted deeper to help provide a better root system.
We will report our results in August when the tomatoes begin to ripen.
 References:
http://extension.uga.edu/publications/detail.cfm?number=C938
http://www.clemson.edu/extension/hgic/hot_topics/2007/07blossomendrot.html
http://extension.psu.edu/plants/vegetable-fruit/news/2012/hot-year-means-more-blossom-end-rot
Tomato Cages:  When Seed2Need started growing tomatoes in 2009, we staked each plant using a t-post and a standard round tomato cage.  While this works fine for growing a few dozen tomatoes in a home garden, it isn't practical when growing tomatoes on a commercial scale.  Seed2Need currently plants over 2000 tomato plants a year and harvests around 30,000 pounds a season.  In 2010, we started researching tomato cage designs looking for something that was relatively inexpensive, low maintenance and that could easily be covered with row cover.  Unfortunately, we did not find anything that satisfied our needs.
Then in 2010, Seed2Need received a donation of concrete reinforcing wire from SCMG Judy Jacobs.  This wire  was used to design a tomato cage that  (1) is durable (2) is less expensive and less labor intensive than using fencing and t-posts (3) does not blow over in the wind  (4) is easy to install and cover with row cover and (5) is stackable at the end of the season.
A stack of 7 tomato cages.
Row Cover:  Seed2Need uses row cover on the entire tomato crop (approximately 2200 plants).  We also cover our cold frame with a sheet of row cover to protect the young seedlings from infection.  As a result, we seldom lose plants to curly top virus.  In 2015, we also plan to cover our squash and cucumbers with row cover to protect them from squash bugs.
Our use of row cover was based on a study conducted by Dr. Ron Walser, NMSU, in 2008-2009.  Dr. Walser tried two techniques to protect tomato plants from curly top virus, a disease transmitted by beet leafhoppers.  The first technique was to whitewash the plants with Kaolin Clay so the insects would not want to land on the plant.  The second technique was to cover the plants with light weight row cover.  Because sunlight, water and wind passes through the fabric, it does not affect plant growth and because tomatoes are wind pollinated, it also does not impact harvest.
In 2008, when the leafhopper infestation was heavy, 50% of the covered plants were lost after the row cover was removed in July.  However, that same year, 100% of the plants were lost that had not been covered with row cover.
For more information on Dr. Walser's study, see http://newscenter.nmsu.edu/Articles/view/4928 
Plastic Mulch:  In 2012, we started using plastic mulch under our tomato and chile seedlings to suppress weeds, reduce evaporation and to protect the t-tape irrigation system from rodent damage.
In 2012, we also tested red mulch vs. black mulch.  Red mulch seemed to stimulate tomato plant growth but it also allowed weeds to grow under the mulch.  Black did a better job of suppressing weeds.
We used black plastic mulch in 2014 and set a new record for tomato crop production.
In 2015, we plan to test white over black plastic mulch – black on the bottom to suppress weeds and white on the top to reflect heat.