Seed2Need – 2014 Lessons Learned, Part I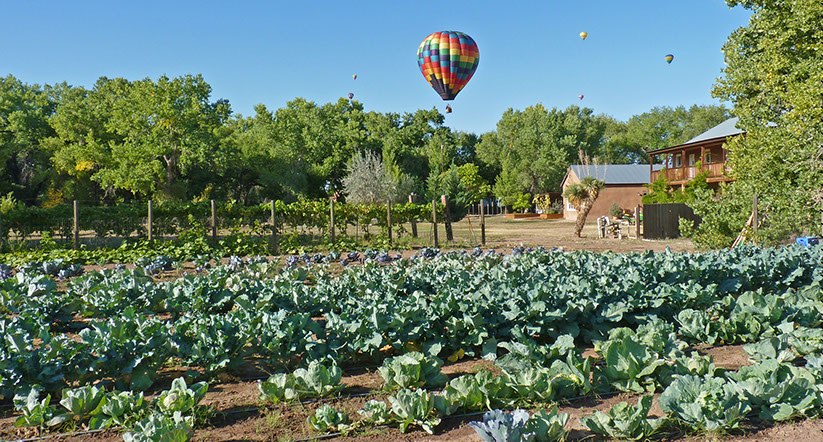 By Penny Davis, SCMG
"Gardening is something you learn by doing and by making mistakes.  Like cooking, gardening is a constant process of experimentation, repeating the successes and throwing out the failures"  Carol Stocker
Over the next two months, I would like to share some of the lessons learned from the Seed2Need project.  I hope you will find this information useful and that it will encourage you to share some of your own experiences so we can learn from one another.
Root Knot Nematodes: In 2013, root knot nematodes killed most of the tomato plants in one of the three Seed2Need gardens.  Root-knot nematodes are tiny parasitic worms that form galls or knots on the plant roots which block the flow of nutrients to the plant. The pest is found worldwide but thrives in the sandy soils common to New Mexico.  Thousands of root-knot eggs or worms may be present in one tablespoon of soil.  Internet research came across a study in Texas that used a biological fungicide called Actinovate to control nematodes.  After reading this study, we added fertilizer injectors to the irrigation systems at all 3 gardens, injected Actinovate into the drip irrigation system 2 weeks before planting, at planting and 2 weeks after planting.  When we pulled up our tomato plants this fall, very few plants showed signs of root knot nematode damage.   For more information on this Texas study see
http://today.agrilife.org/2010/12/22/root-knot-nematode/
Control of Broad Leaf Weeds: In 2013, we had a heavy infestation of pigweed (Amaranth) in Corrales following the summer monsoon season.  We were concerned that this would lead to pigweed sprouting next to our tomato plants in 2014.  Because we cover all 2000+ of our tomato plants with row cover and do not uncover them until the 1st week of July, this gives the pigweed time to reach 5′ tall and 1-2″ in diameter before the tomatoes can be weeded.  Pigweed this size can easily choke out the tomato seedlings.
Internet research led us to a study at Iowa State University that found corn gluten to be 87-99% effective in controlling broad leaf weeds.  Corn gluten also adds 10% nitrogen to the soil.  We found 40# bags of corn gluten at a local nursery and sprinkled it around the tomato seedlings as they were planted.  When the tomato plants were uncovered in July, we found very little pigweed.
For more information on this study see
http://www.hort.iastate.edu/wp-content/uploads/2014/12/grnhsechr.pdf
Herbicide damage. In 2014, we spread alpaca manure on one corner of the garden. By early summer the plant growth in this corner showed signs of herbicide damage.  We sent plant samples to NMSU and this confirmed herbicide damage.  Further research suggests herbicide damage caused by using manure from animals that were fed hay harvested off of a pasture treated with a broad leaf herbicide such as picloram, clopyralid and aminopyralid.
http://www.ces.ncsu.edu/fletcher/programs/ncorganic/special-pubs/herbicide_carryover.pdf
I find this problem particularly disturbing since this herbicide can remain active for 2 years and can show up in compost as well as in many types of manure.
An article published by Clemson University reported that spreading activated charcoal on a contaminated field in will deactivate the herbicide.
http://www.clemson.edu/extension/horticulture/turf/pest_guidelines/pesticide_deactivation.html
This spring (2015), we plan to treat this garden with activated charcoal.  We will let you know the results this summer.
Squash bugs. Last year, squash bugs killed most of our cucurbit crops (cucumbers, squash and melons) before the plants were 2″ tall.  This reduced our total harvest by approximately 10,000 pounds.  The only cucurbit crops that survived the season were covered with hoops and row cover until the 1st week of August.  Besides protecting the young plants, we found that the row cover provides a nice white background that makes the squash bugs easy to see and kill.
Over the years we have tried a variety of ways to control squash bugs, e.g. pesticide, examining every leaf, killing the squash bugs and smashing their clusters of eggs, planting companion plants that are purported to repel squash bugs, torching the squash bugs when the infestation gets out of hand and trap cropping (planting a crop that attracts the squash bugs to encourage them to stay away from the other cucurbit crops).  So far, the score is Squash Bugs 5, Seed2Need 0.  Nothing we have tried has been effective.
In 2015, we will plant all cucurbit crops under row cover and leave them covered until mid summer.  We will also start a trap crop of Blue Hubbard squash under row cover.  In addition, at the end of the 2014 garden season, we hauled most of  our tomato vines to the Sandoval County Landfill rather than composting them so we didn't leave a pile of vines to serve as cover for over-wintering squash bugs.
One side note…When we removed the row cover from the cucurbit crops in early August, we assumed that there would be no fruit because the pollinators could not reach the flowers.  However, there was fruit.  Our best guess is that the ants served as our pollinators.  For an interesting article on ants as pollinators see
http://pollinators.blogspot.com/2012/10/ants-unlikely-pollinators.html
Coming up in Part II:  blossom end rot, tomato cages, row cover and plastic mulch.