Southwest Plant of the Month – Trailing yellow dalea – Dalea capitata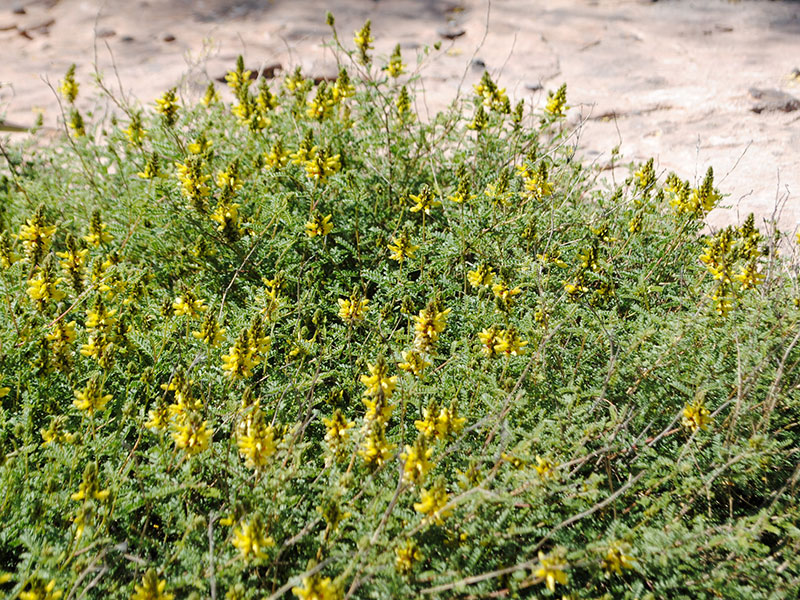 General Information
| | | | |
| --- | --- | --- | --- |
| Plant Form | Ground Cover | Plant Size | 1′ x 5′ |
| Plant Type | Evergreen | Water Usage | Low |
| Sunlight | Sun | Colors | Yellow |

Physical Description:  Low mounding ground cover with dense, finely divided, lime-green foliage and neat, little, yellow flower spikes in fall.
Care and Maintenance:  Drought deciduous and may look sparse without some supplemental irrigation. Freeze damage possible in severe winters.
Gardener's Notes:  "Sierra Gold" is the named cultivar of this Mexican species selected for heat and drought tolerance, cold hardiness and its low spreading habit.
Information from:   https://desertblooms.nmsu.edu/